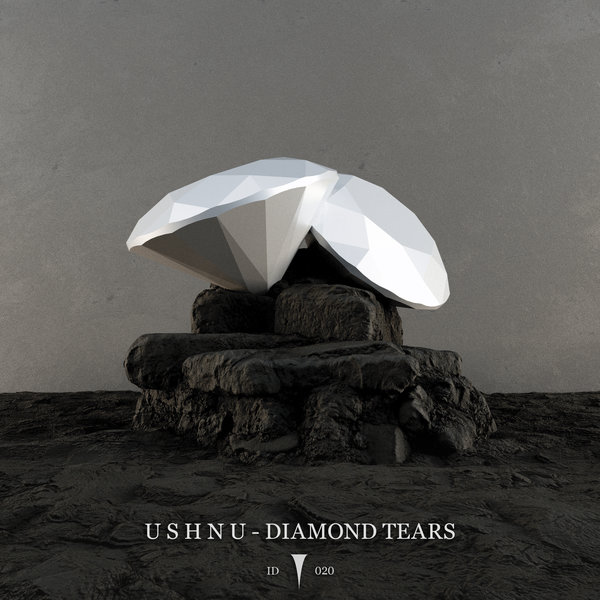 Infinite Depth already reached its 20th EP and for this release the label welcomes the Argentinian U S H N U. To make this EP pretty special, he delivered seven outstanding originals. This EP almost can be seen as a mini-album and goes from regular 'four-on-the-floor' to ambient to breakbeat. Yet, U S H N U managed to inject every track with his characteristic minimalistic, emotional and a bit dark sound. Not left unnoticed is that he recorded all vocals himself.

The EP starts off with an ambient track, called 'Road To Nowhere'. First an intriguing melody comes through, which builds up together with the vocals to its highest point. All combined, setting the tension for everything that's coming next.

'Esmeril' goes through on the tension set by 'Road To Nowhere'. In here the minimalistic sound design of the EP already comes forward pretty noticeable. Percussion and synths are communicating with each other while flowing through a broad spectrum of audial space.

'Cløser' is the third track of the EP. Through this track U S H N U managed to bring the groove into the collection. The groovy lower part and percussion got accompanied by his gently suppressed vocal, which is not meant to be the center of the track, but it's playing an important part in the impressive wholeness of the track.

The second ambient track is called 'Venom' and forms the bridge between the first and the second part of the EP. The high pitched synths and sharp hats are reaching the ears as a good-natured venom, which are forming a somewhat harmonious interplay with the lower frequencies.

Harmony is taken to a next level in 'Where Are Your Heroes'. In this one the breakbeats are coming through during the beautiful intro. This intro opens the gate to a place where everything and everyone are living together in harmony and where no heroes are needed, because there is no evil.

'Defected Resurrection' brings back the darkness. Where there was no evil before, this track hits you with vicious synth-work and heavy kicks. All fitting into the frames of U S H N U his characteristic style.

From start till end it's clear why the title track, 'Diamond Tears', is chosen to be the final track of this fascinating EP. The track has an emotional closing vibe and brings a satisfied feeling with him. A feeling which forms the perfect completion of this collection of seven original tracks, that are forming the 20th EP of the label.