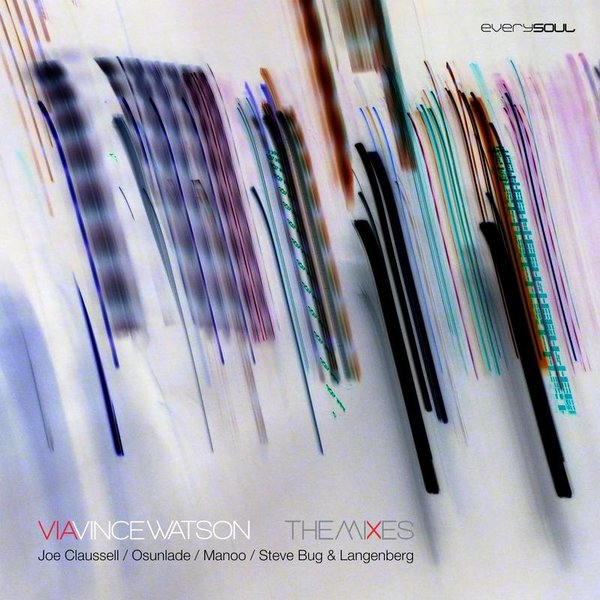 Vince Watson's 'Via' album from 2018 gets some incredible remix action from Deep House heroes Joe Claussell, Osunlade, Manoo and Steve Bug & Langenberg.

First up is a rare remix by Joe Claussell…its not so much of a remix, but in fact a live instrumentalist jam with his favoured and most trusted session musicians overdubbing loops from the original track, and it's a masterpiece. Over 11mins of pure live musicianship from the soul. Sumptuous piano solo's, percussive grooves, insatiable synth playing and lush chanting vocals help re-define what a 'remix' really is.

On the flipside is the master of deep groove's Osunlade with a Yoruba Soul workout, delivering a stripped back groover (much needed after JC :). Adding some trademark Osunlade sounds and keeping the originals platform, it satisfies and is perfect for the sun going down to get you into the next groove.

The 3rd remix is by Poker Flat boss Steve Bug and his long time collaborator Langenberg with a serious funky ass version of the albums title track 'Via'. Using the deep chords and stabs from the original, and building them with extra strings and they're typically funky drum grooves bring the head nodding factor up a few notches.

Completing the outstanding lineup is France's house heavyweight Manoo, with a super smooth version of 'Progress', with its deep trademark groove and hypnotic style. The sublte string build and long basslines bring the EP to a conclusion in the most perfect way.