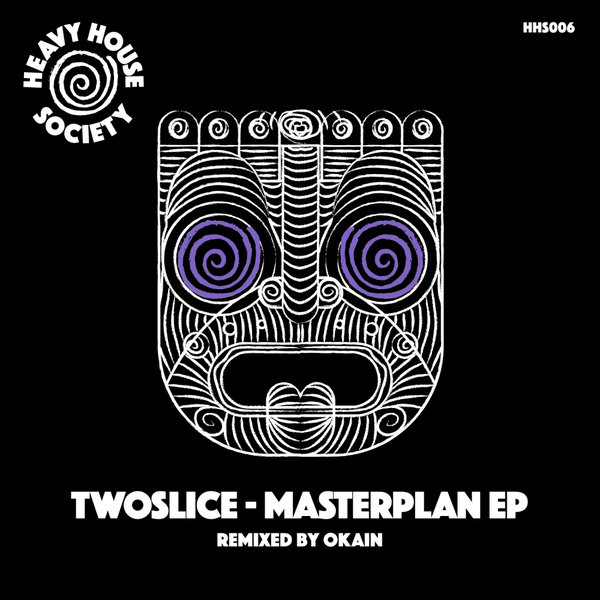 Continuing to make waves in the scene, Sidney Charles's Heavy House Society is making its name as a go to reference for quality minimal deep and minimal house sounds, and this release is no different, with the debut release on the label from the up and coming DJ / producer duo, TwoSlice.

With releases so far on Too many Rules, Low:Res and Distance Music and support from all corners of house music, the duo TwoSlice are looking to take things to the next level in 2020. Having had their first release of the year drop on Javi Bora's 'Too Many Rules' they have a steady schedule of releases lined up for the year with their biggest release to date coming on Heavy House Society.

For their debut release on the label, their Masterplan EP, they have delivered 3 first rate original cuts, which label owner Sidney Charles was championing at the turn of the year on his tours of Australia and South America, and gigs around Europe to outstanding response from the crowd. To complete the EP, with a 4th track, Charles, has drafted in fellow Berlin DJ / Producer and Talman Records boss, Okain.

The first track is Masterplan, with its shuffling hats, warm and bouncing bass, is an energetic groover guaranteed to put a smile on people's faces, which something of an essential in the current climate. The second track on the EP is 14FIVE, which gives the EP more underground flavor. They keep the track deep, stripped, and work the subs and low end to perfection.

Track 3 is Way Back, which utilizes well worked vocal cuts, electric hats and a funky bassline it's clear to see the duo favour good and positive energy in their tracks. The last track on the EP is Okain's remix of Way Back. The well known and loved Deep House producer, ramps up the BPM locks in a killer deep and hypnotic groove, maintains yet tweaks many parts from the original to give it that perfect feel for darker late night excursions.

Heavy House Society continues to deliver the goods yet again, cementing this as a new essential must have label..