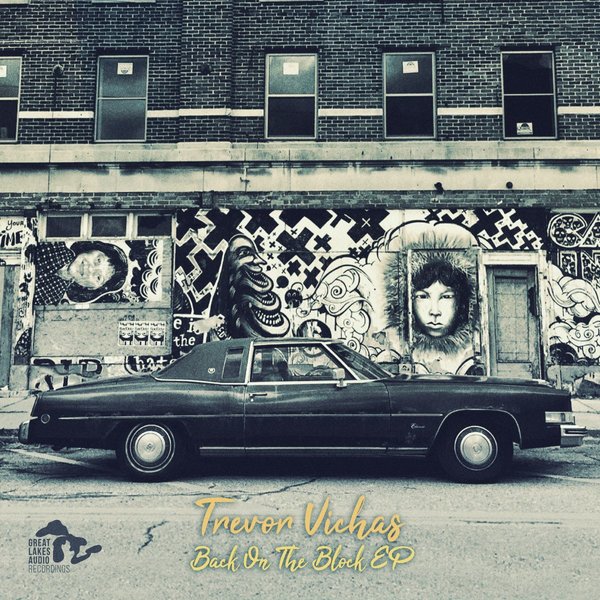 GLA Recordings presents the return of original label artist Trevor Vichas with his 4 track Back On The Block EP. Trevor is a prolific producer and house connoisseur with a deep reserve of sounds, concepts and ideas steeped in his love of Chicago House, Detroit Techno and West Coast grooves.

A native of Portland, Oregon, Trevor has become a musical force in the house community there and in the nearby cultural and musical haven of Seattle since the late 90s. Trevor has held many DJ residences in both cities over the years and been a prime mover making DJ appearances on some notable podcasts and radio shows, including 5Magazine New Mix Mondays, I'm a House Gangster, Kiss FM Australia, KBOO Portland, KZME Portland, KZSU Stanford, UglyHouse, House Salad Music, Jacking Beatz Collective and HAWT Music's HAWTCast. He's also been able to showcase his talent on the road through extensive touring over the years. Now settled in beautiful Lake Tahoe, Trevor has rededicated himself to his craft with this signature effort.

Trevor launched into producing in 2008 and immediately received positive responses to his creations, securing his tracks in playlists of industry heavy-hitters such as Mark Farina, DJ Sneak, Derrick Carter, Iz & Diz, Phil Weeks, Hector Morales, Jaymo & Andy, and DJ Heather. Additionally, Trevor has collaborated with artists Tommy Largo, Craig Hamilton, Andrew Lozano and Terry Mullan. With original and remix work released on many labels of note including the original Great Lakes Audio, Trevor has a well established reputation as a highly creative, intuitive and innovative producing force.

This release gets off to a funky, dreamy and dubby start with To This featuring vocalist Marissa Guzman flowing effortlessly over a pure West Coast vibe. Bumping jacker Before You conjures the sweaty underground feels of many a Chicago all-nighter in the lofts and warehouses of the Windy City. The jazzy build and release of Everywhere leads seamlessly into the solid, trippy thump of Outside World. Trevor's back!