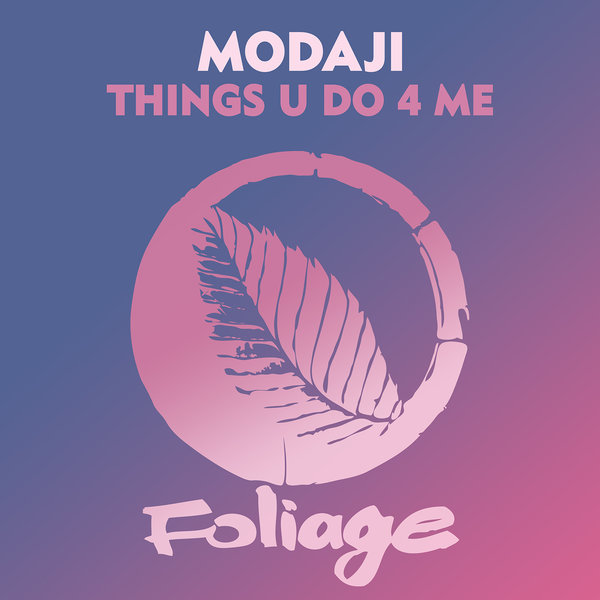 Back in 2002, DOMINIC JACOBSON aka MODAJI released the superb soulful single THINGS U DO 4 ME on our sister label PAPA RECORDS.

Featuring the luscious tones of JAG this much loved PAPA classic had never been remixed before. We thought it was well overdue to get some of our favourite remixers on board to give it some fresh love for 2020 so step forward CRACKAZAT and KAIDI TATHAM.

Originally from Bristol in the UK, BEN JACOBS aka CRACKAZAT is a multi-instrumentalist and electronic producer. His exploration into dance music started back in 2015 and has had a list of killer releases on labels such as LOCAL TALK, Z RECORDS, FREERANGE, LARGE, PEPPERMINT JAM and NITE GROOVES.

Hailing from Birmingham, UK, KAIDI TATHAM is an undeniable force of nature. From integral member of BUGZ IN THE ATTIC to his remarkable DKD collaborations with DEGO (4HERO) and DAZ-I-KUE, KAIDI's fusion of Jazz, Soul and Broken Beat continue to wow music lovers across the globe.