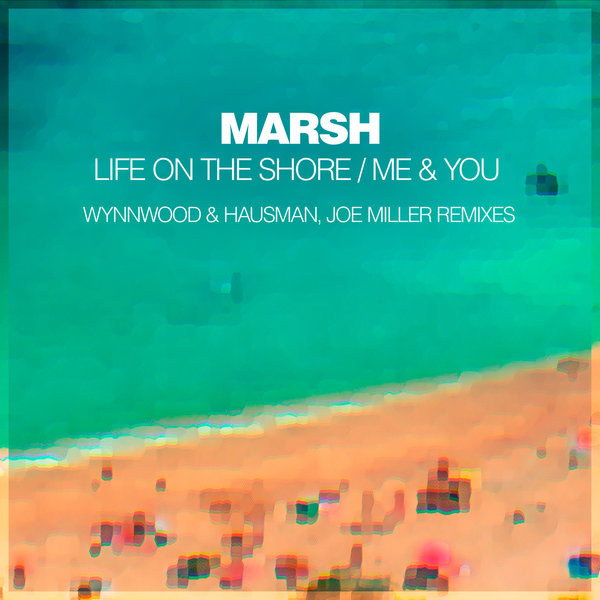 Life On The Shore / Me & You (Wynnwood & Hausman, Joe Miller Remixes)
Marsh,Katherine Amy
Silk Music
SILKM263 | 2020-07-03
Back in 2017, English deep and progressive phenom Marsh, who now regularly contributes to the renowned Anjunadeep imprint, treated us to his extraordinary debut album, "Life On The Shore." Replete with his signature introspective, melancholic and lush melodies, the album proved to be a groundbreaking work of art that catapulted Marsh's career to a new plateau. Two of our favorite tracks from the album, including the title cut (featuring the talented Katherine Amy), now receive a well earned revamp, courtesy of American duo Wynnwood and Hausman and equally promising Australian talent Joe Miller.

Wynnwood and Hausman, who will also be contributing original music to our label in 2020, offer a more club-flavored interpretation of Marsh's "Life On The Shore," with beautiful variations on many of the most memorable vocal and instrumental motifs from the original version. Pulsing bassline stabs and drifting melodies fill out a beautiful progression in the song's opening minutes, propelling the listener toward a momentous breakdown. At this juncture, the stabs are replaced with a sustained synthesizer, which shakes the ground with a rumbling aural force. In the drop to follow, Katherine Amy's vocal elements coalesce with various other gorgeous melodic layers to create a late-day tidal wave of sonic bliss.

Joe Miller brings a softer and more pensive touch to the Marsh favorite "Me and You." Blending a multitude of elements and juxtaposing a variety of emotional states, the arrangement is delicate and warm in one moment, then punchy and distant in the next. While patiently building toward the main breakdown, there is a certain angst to the soundscape, which adds a dimension of suspense to the listening experience. As the arrangement progresses, acoustically driven instrumentation continues to evolve and unfold, in contrast to the synthetic plucks and atmospheres that enchanted us in the original version. It is a true compositional feat when a remix artist can completely reenvision a song, not unlike a photographer capturing his subject from a completely different lens; with only subtle echoes of the source material, Joe Miller's interpretation, nonetheless, proves to be a profoundly rewarding listening experience.