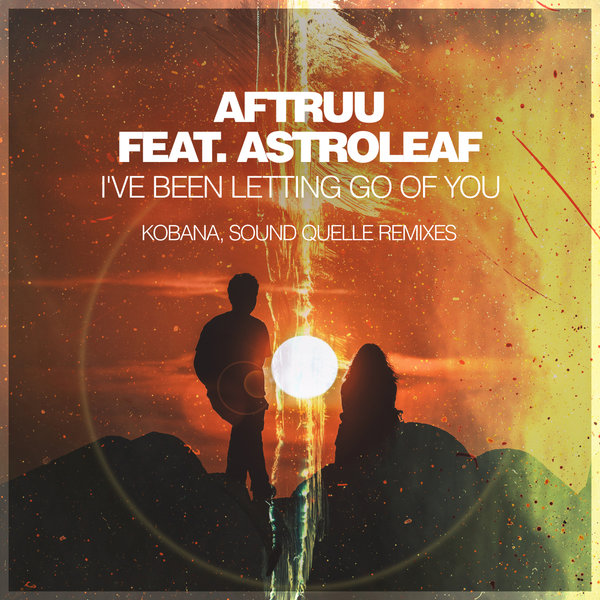 I've Been Letting Go Of You (Kobana, Sound Quelle Remixes)
Silk Music
SILKM257 | 2020-05-22
Released near the end of 2019, "I've Been Letting Go Of You" was the memorable debut collaboration between Norwegian producer, singer, and songwriter Astroleaf and Russian producer Aftruu (aka Enviado Vida), both esteemed label contributors in recent years. It proved to be a moody ode to the journey of moving on from a past lover, as well as the process of beginning a relationship anew. It is our privilege to now present remixes of this tune by Sound Quelle and Kobana, beloved label veterans in their own right, who each grace this release with inspired new vocal and instrumental / dub interpretations.

Polish phenom Kobana delivers a more upbeat take on "I've Been Letting Go Of You," as a layered clap and snare deliver a finger-snapping house groove in the early going. At the quarter turn, we are treated to Astroleaf's full opening verse, underpinned by a signature Kobana bassline: full-bodied, warmly resonant, and richly musical. The intoxicating soundscape continues to crescendo, with brief, deconstructed "interludes" occasionally punctuating the arrangement. By the time we've reached the final third of the track, it has evolved into a veritable prog stormer, with the song's mellifluous instrumental and vocal layers emitting rays of pure euphoria.

Sound Quelle's edgy and innovative remix is rife with kinetic energy from the get-go, courtesy of an adrenalin-fueled breakbeat groove. Astroleaf's extraordinary vocal takes center stage once again as the mean lead element, while vocal cuts and other stirring effects, including some of Aftruu's original melodic motifs, are featured in the background to reinforce the tune's moody aura. In the main breakdown, a full vocal solo reminds the listener that Astroleaf's lyrics and rousing vocal performance lie at the center of the song's emotive core.