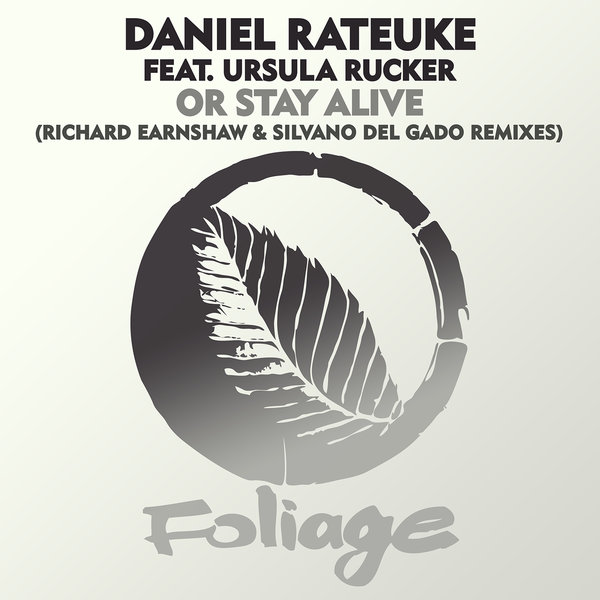 Or Stay Alive (Richard Earnshaw & Silvano Del Gado Remixes)
Foliage Records
FN049 | 2020-06-19
Or Stay Alive
Richard Earnshaw 'Inner Spirit' Extended Mix

(5:56)
Or Stay Alive
Richard Earnshaw 'Inner Spirit' Instrumental Mix

(5:56)
Earlier in 2020, FOLIAGE RECORDS welcomed DANIEL RATEUKE for a debut release with the single OR STAY ALIVE, a stunning collaboration with URSULA RUCKER.

Now we are excited to present some heavyweight remixes courtesy of the UK's hero of house RICHARD EARNSHAW and Italian Tribal maestro SILVANO DEL GADO.

Hailing from Dusseldorf, Germany, DANIEL RATEUKE has a real love for groovy Afro-House & melodic Techno sounds that he has showcased with a series of releases for top labels such as MOBLACK RECORDS, GET PHYSICAL and KING STREET SOUNDS.

Spoken word recording artist, URSULA RUCKER needs no introduction. Born and raised in Philadelphia, USA, URSULA RUCKER is known for her diverse repertoire, and for utilizing techniques that catch her listeners attention. Her collaborations list reads like a who's who of wonderful music creators including LOUIE VEGA, KING BRITT, 4HERO, JOSH WINK and THE ROOTS.