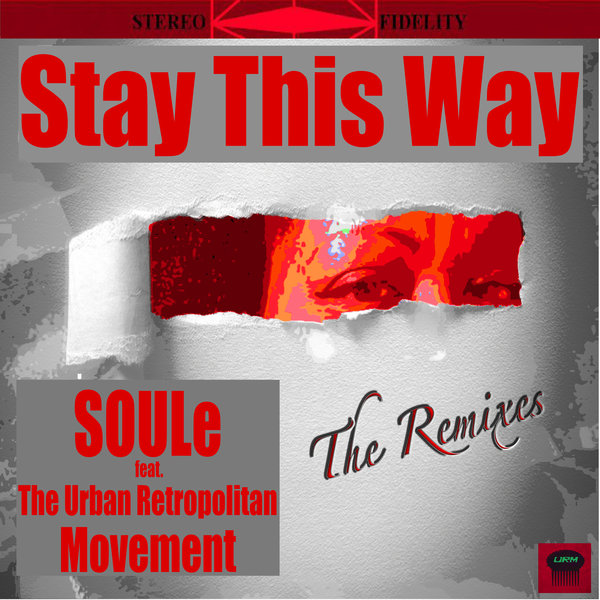 URM-20-00100 | 2020-05-04
THE REMIXES BY NEAL CONWAY!!!!

Performed by SOULe and the Urban Retropolitan Movement
Songwriter: Jim Wellman
Stay This Way lyrics © Warner Chappell Music, Inc, BMG Rights Management & Neal Conway Music

This CLASSIC Remake is from one the HOTTEST SONGS from the HOTTEST U.K. Groups....the Brand New Heavies!!!
This will be the First Single from SOULe's New Album REAL MUSIC coming in Early 2020!!
Beautifully Performed by the Beautiful SOULe

On the Guitar..Mr. Marshall Booze Jr.
Keys, Bass, Horns, Strings & Drums by Neal Conway
Additional Instruments by Neal Conway
Produced by Gruv'n Africentric....NEAL CONWAY of The Urban Retropolitan Movement!!!

STAY TUNED for REAL MUSIC!!!!!