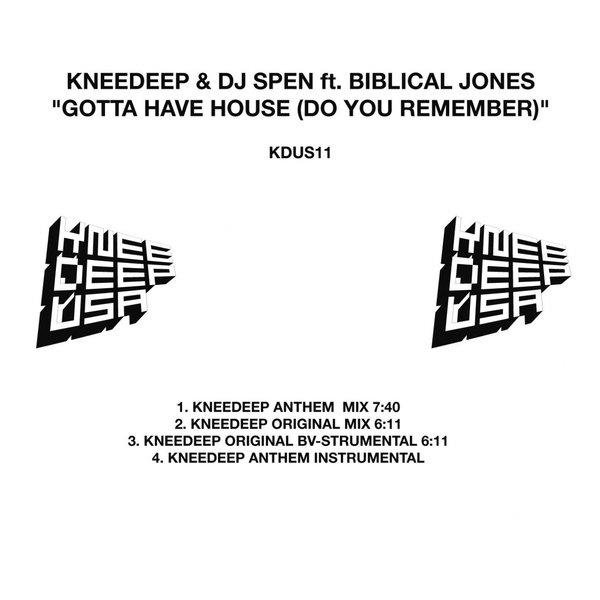 Gotta Have House (Do You Remember)
Knee Deep & DJ Spen
Knee Deep USA
KDUS11-X | 2008-03-20
What you now have in your hands is sure to be the Dance
Music Anthem for 2008!
Knee Deep and Dj Spen collaborate to bring you "Gotta Have
House"! A track that combines killer Ol Skool house grooves
with that classic in your face Knee Deep production!
Spen & Biblical Jones put the icing on the cake with vocal
performances that make this track a major club anthem!
Just put it on and watch the floor! You will be amazed!