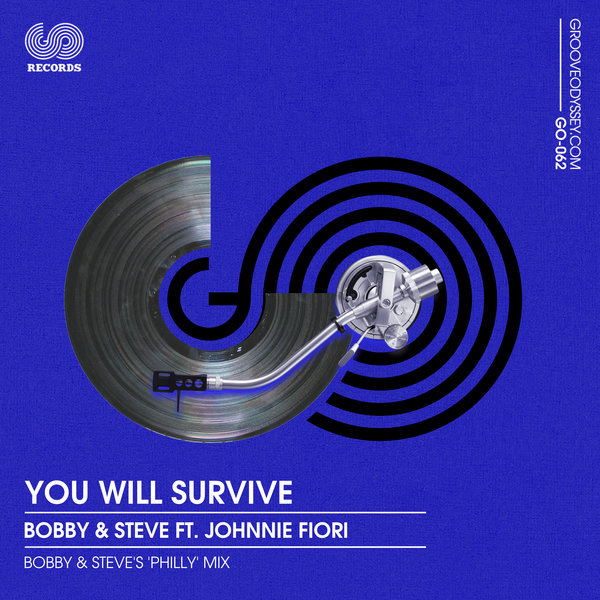 Produced and arranged by Bobby & Steve
Lyrics by Johnnie Fiori
Published By R. Laviniere Westbury Music, S. Laviniere Westbury Music,
Johnnie Fiori Publishing, Gamble & Huff Music.
Lead and backing vocals performed by Johnnie Fiori
Music and extra string flavours recreated with love and happiness by Nigel Lowis.
Mixed by Michael Gray @ Sultra Studios
Mastered by Erik Machado at The Nytime Studios
(p)&© Groove Odyssey Records 2020
Executive Producers Michael Hughes and Bobby & Steve www.grooveodyssey.com

Team GOR (Grove Odyssey Records) are ready to rock 2020. First to be unleashed into your life is %u2018You Will Survive%u2019 a prime-time super nugget from Bobby & Steve featuring the talented Johnnie Fiori on vocals. Originally released on vinyl only, way back in 2001 on their Zoo Groove Stereo label, this Philadelphia inspired production is sample-free and has been replayed by the OG Nigel Lowis.

%u2018You Will Survive%u2019 is the second release taken from
Bobby & Steve%u2019s forthcoming debut artist album entitled
%u2018Let%u2019s Stand Together%u201D and features Leroy Burgess, Jean Carne, Byron Stingily, Barbara Tucker, Duane Harden, Michelle John, Lifford, Stephanie Cooke, Jon Pierce and Gwen Yvette.
Filled with Soulful-Disco-House vibes and available on the 28th February.