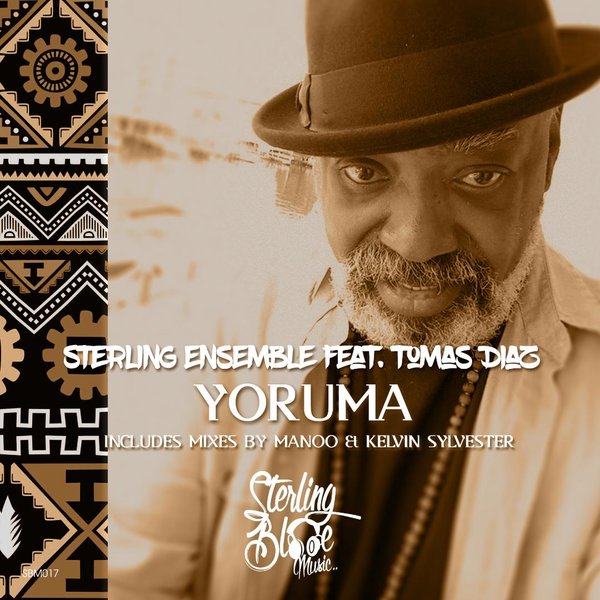 Sterling Ensemble feat.Tomas Diaz "Yoruma" SBM017

Written by Tomas Diaz, Rico Suarez, J Fly and Albert Sterling Menendez
Produced by Albert Sterling Menendez
Mixed by Steven Barkan and Mastered by MR.V.
Vocals by Tomas Diaz
Background Vocals by Cachita Lopez
Drums by Brendan Buckley
Bass by Rico Suarez
Manoo remixes Produced by Manoo
Marimba and Organ by Shawn Lucas
Kelvin Sylvester mixes produced by Kelvin Silvester
Artwork by Mr. V.


Mother Africa, the source and originator of life was the inspiration for this Banging Afro house release on the Sterling Blue Music label.
The Sterling Ensemble reunites with the Incredible vocalist Tomas Diaz from the Spam All Stars for this relentless Afro House Anthem.
With the remixing duties assigned to the legendary Manoo and the inspiring Kelvin Sylvester, you will be dancing along to YORUMA for years to come!