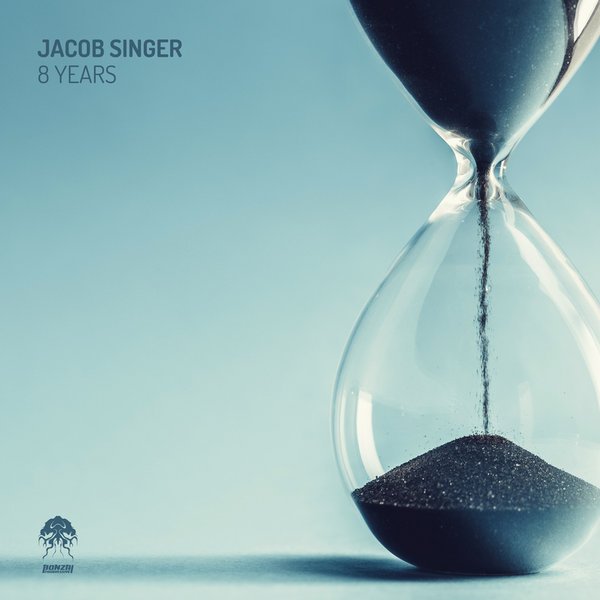 Madrid based artist Jesus Gonzalez aka Jacob Singer makes a welcome return to Bonzai Progressive with the superb 8 Years. It's been a while since he was last here for us, but as always, the wait is well worth it. Jacob started out in music playing the guitar and was heavily influenced by rock and metal bands for many years. After he discovered electronic music however, he soon realised that this is where his passion lay. Now a veteran on the progressive scene he has churned out many noteworthy releases on various labels and it's always great to have him here.

The Original Mix opens with a surreal intro based on a mixture of woodwinds and soft pianos and backed up with subtle percussions. Wispy pads swell up before chunky beats take over. A deep rumbling bassline powers the groove as the melodic elements start to layer up, delivering a contrasting piece that will not disappoint.

Lebanese DJ and producer Vince Aoun aka Kosch is first up on the remix. Vince remains consistent in his delivery of quality sounds, he has grabbed the attention of many top jocks like Paul Van Dyk, Judge Jules, and Paul Oakenfold and his tracks appeared on many labels around the globe including PVD's Vandit Records. Known for a unique, silky smooth progressive groove, we're always delighted when his latest creation drops through the mailbox. On the remix here, we're treated to a sublime rendition, filled with solid beats and striking notes that stand out. A myriad of instruments combine effortlessly into what seems like chaos but is actually structured and cohesive once you get into it. A powerhouse of a track that is not to be missed.

Haievyk aka Ruslan Haievyk is back on the remix and this guy is on fire at the moment having delivered some superb cuts for us in 2019. His love for electronic music started with The Prodigy which got him hooked. He also likes soft and powerful sounds with melodic parts. He has seen releases on several labels from across the northern hemisphere and he has won a number of music-based competitions in the last several years. His music has seen airplay on many radio stations including Kiss FM, DJFM, DFM and BBC Radio and his DJ sets are known to bring an energy to the floor and for being immersive and dynamic. Here, Haievyk delivers an outstanding remix that will be a definite feature in many peak sets. Strong and powerful from the off, a solid kick drum and rhythmic percussion lead the way as gritty arps fade in and out. Soft pads add contrast as a rolling bassline takes over the groove. Simple note patterns deliver maximum impact on the break, but it's the bassline that is champion here. An absolute must have, no doubt.