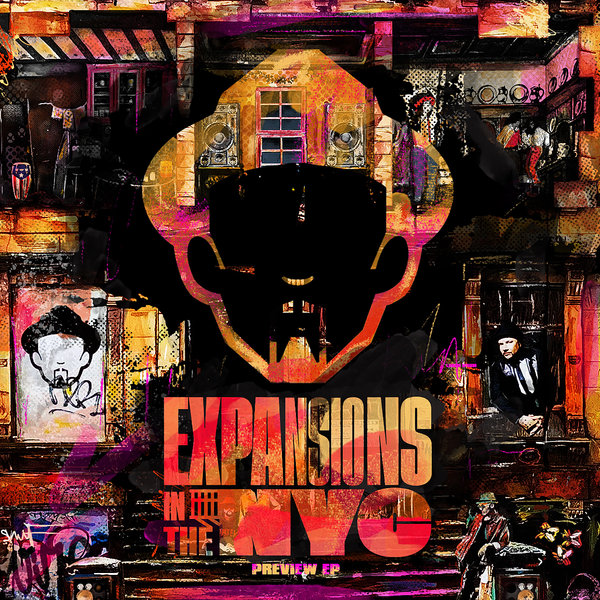 Expansions In The NYC Preview EP
Nervous
NER24827 | 2019-12-20
Louie Vega
Expansions In The NYC (Preview EP)

The Preview EP includes three new tracks from Louie's forthcoming "Expansions In The NYC" album. This album is inspired by Louie's weekly Wednesday night curation "Expansions NYC" party, where he takes his devoted dancers, music lovers and followers on a musical journey featuring his signature mix of new tracks, club bombs and classics. On any given night the Expansions party can turn into a surprise jam session featuring seasoned musicians, poets and singers.

In this album the world renowned "Maestro" will be putting his distinct touch to the House Music Genre which he has been instrumental in defining through his work as a solo artist and as one half of Masters At Work. The album will include selections that represent the many musical movements on which the House Music genre has evolved right up to the current time. Louie has a few special guests in mind to join him on the album as well, all of which will create unique collaborations that will launch the project into an area of worldwide interest. As one of the world's longest independent dance labels, Nervous is well suited to present this momentous project.

This EP features the following three recordings:

1) "Cosmic Witch feat. Anané", a disco-infused house jam on which Vega puts a masterful touch using a clever sample from the 1976 "Cosmic Lady" by Tony Silvester & The New Ingredient, combining her percussion and synths with a hypnotic vocal performance from Anané. As quoted by Vega previously, "I call Anané a chameleon, because she transcends so many different sounds with her voice." Special thanks to Natasha Kitty Kat for the track inspiration.

2) "A Place Where We Can All Be Free feat. Brown Sugah," on which Vega works with longtime collaborators Axel Tosca and Gene Perez to create the perfect jam session that is guaranteed to blow up dancefloors worldwide. The trio created 6 minutes of pure and authentic house music featuring Fender Rhodes, Wurlitzer Electric Piano, Synth Bass, Electric Bass instruments. Brown Sugah adds a sultry, soulful and memorable vocal performance that puts the spotlight on what the Expansions In The NYC project is all about.

3) "Harvest Time feat. Axel Tosca" is a live bass guitar powered instrumental jam where Louie shows his love for Jazz, and his appreciation for how the jazz music genres so often plays in role in peak hour house tracks.