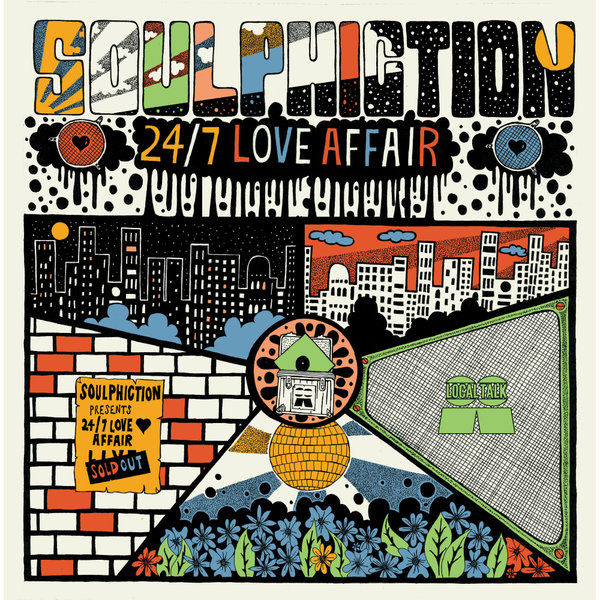 Local Talk is back again with a fantastic album from Soulphiction who gets deep, down and dirty with this bumping selection of timeless house tracks.

Dusty grooves and soulful emotion form the foundation of this release, which also takes influence from jazz, hip hop and afrobeat.

Soulphiction aka Michel Baumann is one of Germany's most respected artists who is also known under the equally successful and iconic alias Jackmate.
This is the third time Soulphiction has featured on Local Talk including his single 'Beehive'. Other labels to have featured Soulphiction tracks and remixes include Lumberjacks in Hell, Rebirth, Pampa and Philpot Records.

A master of both mood and texture, this release showcases the studio wizardry of a true soundsmith. Chunky percussion with shuffling rhythms form the backbone of the grooves, which are fleshed out with intricate melodies and funky basslines that move mind, body and soul.

With ebbs and flows, the release builds and drops with tracks like 'Jus Listen' moving away from the dance floor vibe to focus on a more soothing sound.

Like the tracklist of a J Dilla mixtape, this album flows with a purposeful care combined with a storytelling blend of emotions rarely heard in a house music album.

Executed to perfect precision, this album is an instant classic and a must-have for home listening along with a club setting.