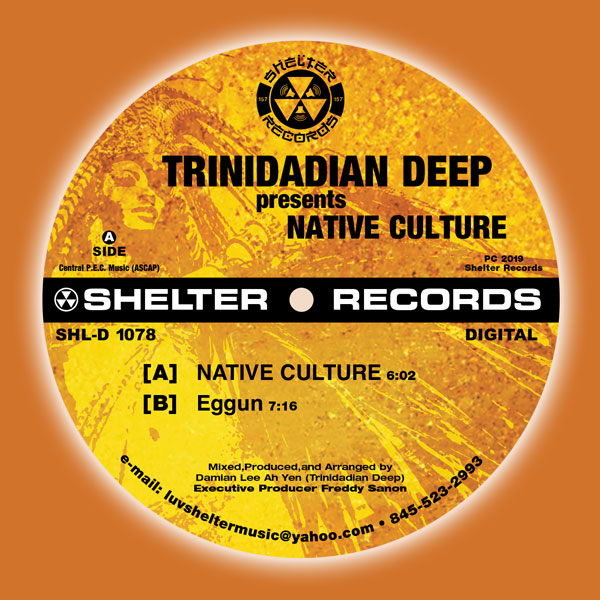 Mixed, Produced, and Arranged by Damian Lee Ah Yen(Trinidadian Deep)
Executive Producer Freddy Sanon

Powerful, moving and driving, Eggun is the latest sophomoric effort from the acroamatic, subterranean Afrophunk theurgist, Trinidadian Deep for Shelter Records. Loosely bound to the world of Afro-House, Afro-Tech and its offshoots, Eggun goes beyond the typical Afro House grooves not only rhythmically but its spiritual essence is deeply rooted in the Yoruba tradition that often times comingle yet extends beyond the confines of the soulful House music dance floor.



Contained here are two mixes that the Eggun will find pleasurable. The grooves are AWESOME! This is track is tailor-made for the serious dancer in mind. No fluff here by no means! The Main Mix is full of polyrhythmic drums that provide the bed for the chanting voices, the deep end sub-bass rumbling under the jazzy, multilayered keyboards that sing and wail in a rapturous symphony, Hypnotic.



The Native Cult mix is a more stripped down mix, no less energetic, full of that rawness that makes mixes such as these potent.