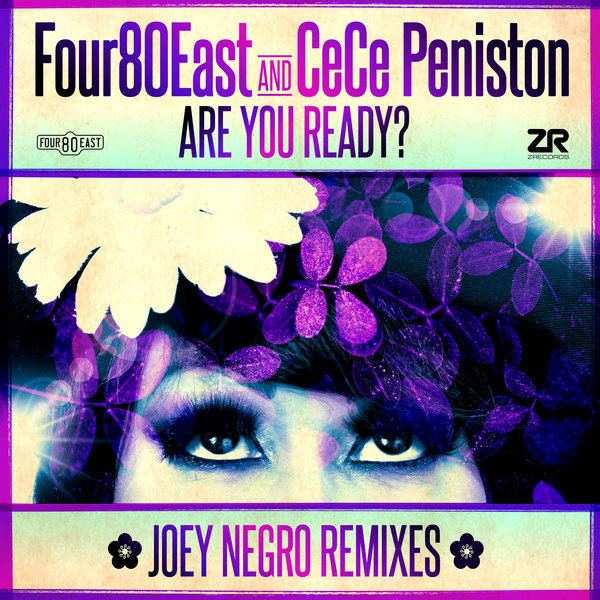 Are You Ready? (Joey Negro Remixes)
Z Records
ZEDD12280 | 2019-09-20
Brand new gospel tinged soulful house originally produced in Toronto by live jazz funk act Four 80 East featuring the powerhouse vocals of Ce Ce Peniston.

It has now been remixed by Joey Negro for release on ZR. The Redemption Mix showcases the full song which harks back to the big vocal records that came out of NY and Chicago in the late 80's/early 90s and there's also the organ heavy Brotherhood Dub to complete the mixes.

DJ Reactions:

Groove Armada - Loving the dub!
The Reflex - Super strong release and an amazing vocal from Ce Ce, the way soulful house should be!
Nightmares On Wax - Wow! vibezzzzz all the way with this one
Dr Packer - Full Support as usual =)
Opolopo - Octave bass done right. ;-)
JKriv - Nice uplifting tune!
Ashley Beedle - I love my vocal mixes but the dub has got me going to church! Killer!
Danny Rampling - Quality soulful production.
Mark Farina - Very nice
Sean McCabe - Big vocal production. Love the Hammond Organ!
Yam Who? - Lord av mercy! This is too much!
David Harness - CeCe and Joey Negro, long overdue combination!!!
Hector Romero - Yes!! Really like this!!
Mousse T - Beautiful vocal with a beautiful track
Reel People - Great track!!