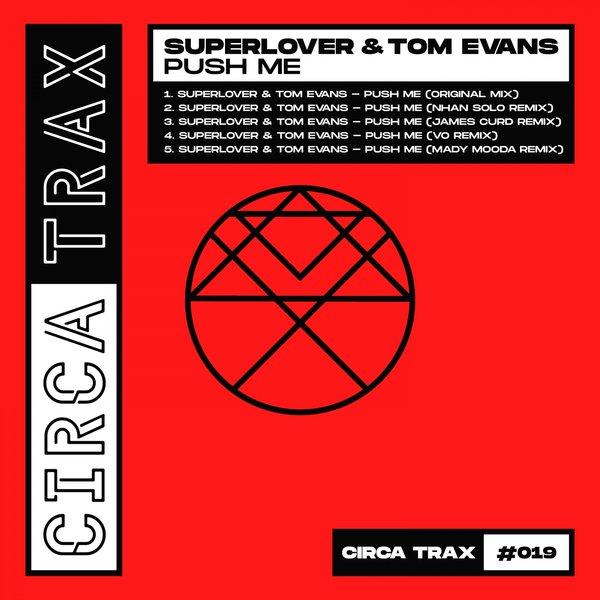 CIRCA TRAX continues to command the underground scene in Australia with a dazzling EP from German native Superlover & home town hero Tom Evans.

No strangers to each other Tom and Superlover already has success in the Australian club charts hitting the #1 with Superlover that time on a remix. Earlier in 2019 Superlover was on tour and it was the next logical step to jump into the studio and rip out this funk monster.

Circa Trax went and inlisted some of the best remixers in the game. First up - Mother Recordings boss and all-round nice guy Nhan Solo. Boy did he stepped up to the plate, adding an extra lick of groove bring his signature flow to 'Push Me".

Next up is Chicago legend who needs no introduction - James Curd flipping "PushMe" into a rhythmic percussion lesson in how to program drum flow. Nothing short of spectacular.

Circa Trax label boss VO makes a rare appearance on the package bring a solid techy roller for all those late-night head bobbers.

We have a banging remix from Australia rising tech queen Mady Mooda. The first thing that came to mind is - WALL SLAPPERS

Once again Circa Trax delivering the good.