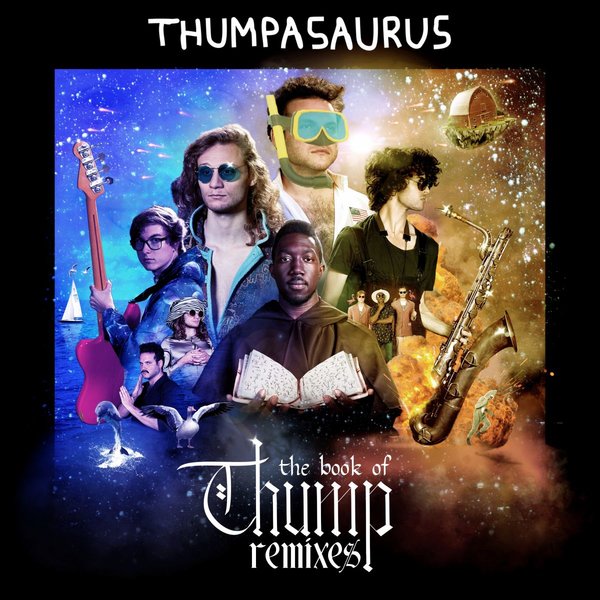 "In the beginning, there was Thump: the primordial groove of the universe.

In the beginning, groove was harmony and harmony was a groove.

Long before the age of humans, the Thumpasaurus roamed the Earth, serving the cosmos as the teachers of the Thump. The Thumpasaurus helped distribute secret wisdom to all life and non-life forms." -excerpt from The Book of Thump.

Today, we present a series of club-oriented re-imaginings from the Book of Thump. We are not trying to re-write the tales or stories, but rather provide a new context for the same teachings and mythical proverbs. Fouk, Cody Currie, Friend Within embark on an interstellar voyage to assist in this quest for new knowledge and insight. Voyagers like Sam von Horn, Danny Goliger, Henry Was, Benny Bridges and Justin Jay also bring forth their own interpretations of the eternal tales encapsulated​ in the Book of Thump. If we are ever unsure of what the stories mean, we can always look to the Book itself for guidance: as chapter 2 of the Book exclaims, "Dance Like It's Your Life!" Enjoy.