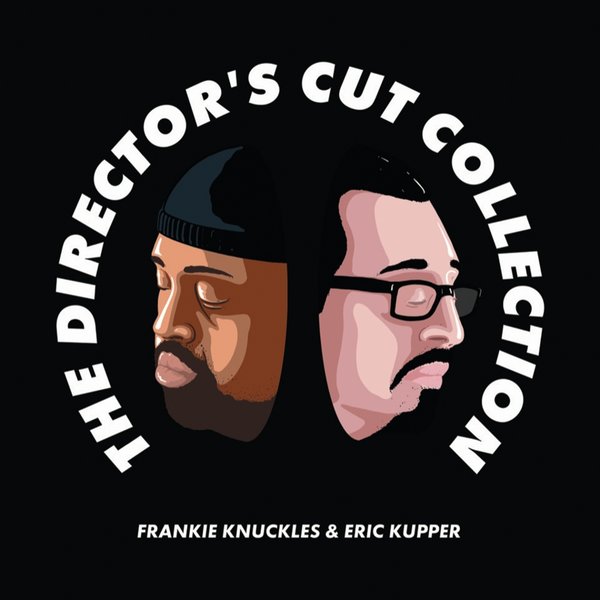 The Director's Cut Collection
Frankie Knuckles & Eric Kupper & Director's Cut
SoSure Music
SSMDCLP1D | 2019-06-28
There are few people across the globe, who will have not been touched by the work of Frankie Knuckles. Forever regarded as 'The Godfather of House' for his unrivalled contribution to the house music we know today; what started as an underground movement in Chicago has grown to international heights thanks to Frankie. His records earned him recognition on a global scale, allowing him to work with some of the globes biggest names including the likes of Diana Ross, Whitney Houston and Michael Jackson.

Five years ago, Frankie passed away in Chicago on 31st March 2014 leaving behind one of the greatest house music legacies spanning almost four decades. Now he is commemorated by long time writing and production partner Eric Kupper. Eric, himself a seasoned DJ producer and writer, has worked on over 116 Billboard #1 Dance Records and played a pivotal role in a many of Frankie's productions. Having both worked together for many years they established themselves at 'Director's Cut' from 2011 and set about producing original releases and remixes based on the classic 'Def Mix' sound while sharing equal credits for their creations.

Together they re-produced and re-purpose classic cuts for modern dancefloors, with reworks including tracks from Marshall Jefferson, Inaya Day, Candi Staton, The Sunburst Band and Hardsoul, alongside Frankie Knuckles originals. These releases have now been brought together by Eric to feature on special album called 'The Directors Cut Collection' on SoSure Music. It includes the Director's Cut reworks of Frankie's seminal record 'Baby Wants To Ride' with Jamie Principle (recently released on what would have been Frankie's 64th Birthday back in January), along with Frankie's first #1 single - 'The Whistle Song' on which Eric shares writing credits.

Within a multitude of classic reworks, highlights include a previously unreleased version of Ashford & Simpson's 'Bourgie Bourgie', a huge Director's Cut Retro Signature mix of Marshall Jefferson's The House Music Anthem (Move Your Body) featuring Curtis McClain and Lou Rawls 'You'll Never Find Another Love Like Mine'; the last documented track that Frankie ever played, at his final show at The Ministry of Sound. Other moments to look out for include Candi Station's 'Hallelujah Anyway' and The Layabouts 'Bring Me Joy' alongside Spencer Parker and Dan Beaumont's 'The Look', Sybil's 'Let Yourself Go' and Inaya Day's 'Lets Stay Home'; all receiving the Director's Cut treatment.

The Director's Cut Collection is a fitting tribute to commemorate the fifth anniversary of Frankie's passing whilst giving Eric a platform to tell his side of the creative story. This album is to be released in collaboration with The Frankie Knuckles Foundation who work to continuing Frankie's legacy well into the future.