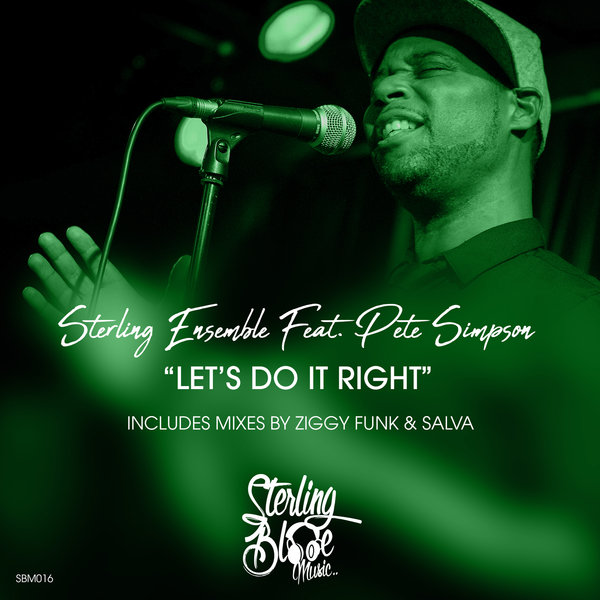 Sterling Ensemble feat. Pete Simpson "Lets Do It Right" SBM 016
Written by Pete Simpson, J-fly and Albert Sterling Menendez.
Produced by Albert S. Menendez
Mixed by Steven Barkan and Mastered by MR.V.
Ziggy Funk mixes produced by Ziggy Funk
Salva mixes produced by Salva.
Artwork by Mr V.

After a 2 year hiatus the Sterling Blue Music label returns with a furry with this spectacular release!
Sterling Ensemble reunites with master vocalist Pete Simpson for an outstanding soulful Jam that is sure to make the dance floor shake.
With remixes by Rhemi's Ziggy Funk and Techno beast Salva, this release contains a flavor for all the heads.
Enjoy!!!