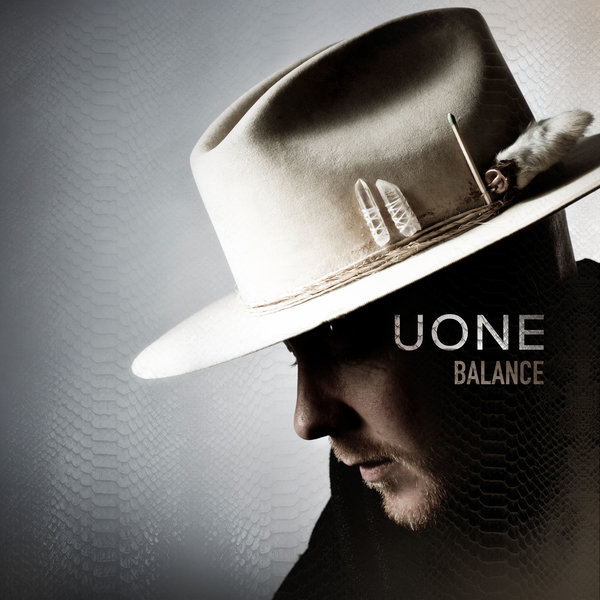 One of the most hotly tipped leaders of the new school, Uone follows in the footsteps of Klsch, Patrice Baumel, and Darius Syrossian to deliver a stunning two part mix for the Balance Series that was two and a half years in the making, and is composed entirely of his own material.

Not limited by boundaries, nor borders, Uone truly is a global citizen. Having spent more than a decade living a nomadic existence, he has soaked up an array of influences and cultures whilst searching the globe for the best parties and most inspiring, like minded folk along the way.

His career has naturally ascended in this period, highlighted by appearances at Burning Man's Robot Heart Stage, Fusion Festival, Oregon Eclipse, Secret Garden Party and Boom, all being an integral part of his journey. His production profile continues to rise as well, with releases on labels like Stil Vor Talent, Sol Selectas and Katermukke consistently showing his ability for creating classy, hypnotic slices of deep house and techno.

For his superb debut for Balance, he's distilled these globe trotting experiences into a two part mix, that bears his distinctive sonic fingerprint throughout the 21 track work. Indeed, every track comes from Uone's production studio, whether it be an original, remix, or collaboration, this sees him going above and beyond the usual mix CD remit to create something truly special. The Balance compilation series also provided an important formative touchstone in his musical education, with his inclusion in the cannon making for a pleasing full circle. His twin mixes feature reworks of progressive house and trance classics (PQM, Jam & Spoon) and references to his home country's thriving scene from his nascent years via his re work of the highly revered, once mighty electronic band, Infusion.

Collaboration is a defining factor here with the majority of the tracks created in partnership with other esteemed producers. "I love the diversified outcome of these deeper explorations with more hands and minds involved" he explains. Uone sees the collaborative process as being equivalent to that of working as part of a band.

"Collaboration is something that I feel has been lost in production with the electronic age. Back in the day the best magic was produced in bands with people coming together and weaving the collective vibe into one sound. "

With this ethos, Uone has mastermind collaborations with the likes of Jay Haze (aka Fuckpony), Adam Freeland, Mojo Filter, Mihai Popoviciu, Jamie Stevens, Jonas Saalbach and Flow & Zeo along the way, making for an acutely diverse melting pot of ideas.

The first disc slowly builds from mystical vocal excursions using organic instrumentation, which eases us in before the metallic bass tones of Animal Kingdom alongside DJ Schwa raises the intensity. The rhythms switch from techno to house as the pumping groove of his and Andreas Henneberg's remix of Infusion's Spike A Drink sends the mix into the next gear. Tribal undertones and Junior Vasquez '90s flavour creep in on his rework of PQM's You Are Sleeping with Out of Sorts, with the duo's second collaboration with Jay Haze on vocals, Bongo Porn, continuing the frenzied theme. The first of two Jam & Spoon reworks, which came about after Uone met the former duo's Rolf El Mar on an artist transfer at a festival, throbs pleasingly before an excellent remix of Schlepp Geist's Those Days by Flow & Zeo brings us to an ethereal crescendo.

The second disc aims directly at the dance floor, opening with the brooding power of Uone & Danny Bonnici's remix of Luke Chable's classic The Shepherd. The Jonas Saalbach collaboration Long Sunny Dazze follows, the hazy synth chords add an understated touch of mystery and euphoria. Majestic vocal turns from Philosophia and Sleeping Genie then breeze in to breathe in evolving emotion to the mix. Bold strings continue to cut through on Good Morning Sunshine with Thankyou City, before the mix drives us towards the epic chants of Uone & Jamie Stevens' rework of Jam & Spoon's Odyssey to Anyoona, one of the jewels in the crown of this mix. A wonderful remix of Monolink's Sirens completes the journey, with its mesmerising indie dance energy a fitting closer.

With such a lofty bar set by his Balance predecessors, Uone's challenge of delivering something memorable required a deep creative undertaking and his trademark alchemical touch in the studio. He's delivered in spades with a deeply personal mix packed with exclusive cuts that transports your mind to another plane entirely.