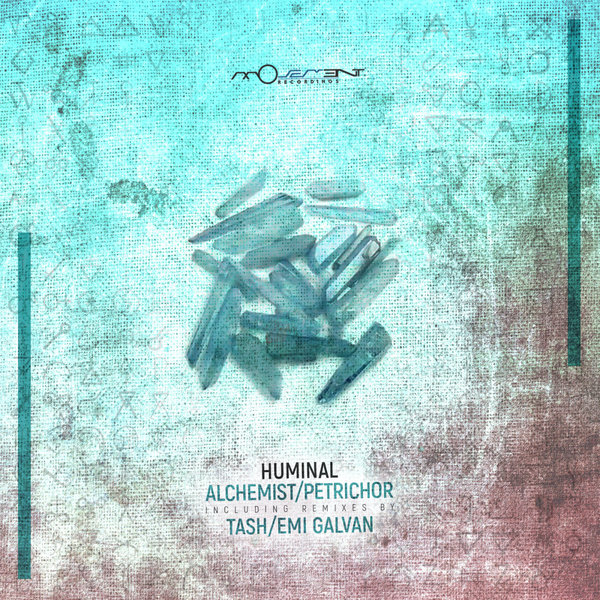 Tash's Movement Records enters the fall season in style by welcoming Huminal to the label for their debut EP. Since the inception of the project in 2014, the Dutch duo have built up an impressive discography highlighted by releases on Einmusika, ICONYC and Proton Music. Now following a well received EP for Zerothree, Huminal step up to Movement Recordings with 'Alchemist' alongside remixes from Emi Galvin and Tash.

Adept at many styles Huminal showcases their love for deep progressive house on 'Alchemist'. Beginning with warm dulcet beats, neatly tailored percussion and astral effects the duo's keen attention to detail has never been more on point. Subtle yet poignant, it's creamy narrative evolves beautifully with heartfelt melodies initiating the break before wistful symphonics lift the piece to a tasteful apex. The second selection 'Petrichor' comes in equally brilliant with its punchy beats, fluid bass swells and elusive hypnotic sensibilities. Ghostly vocals drift through the framework with an effervescent glow, eventually initiating the main break. Over a minute in length the centrepiece serves as an emotional reservoir, transferring energy with a tepid rush as an elegant drop initiates a heavenly finale.

The lone interpretation of 'Alchemist' is provided by Movement Recordings boss Tash. The Greek artist has been a primary fixture of the progressive house underground for over a decade. In addition to hosting some of his country's finest events, Tash has also released his music on a host of quality imprints, most notably Beat Boutique, Flow Vinyl and ICONYC. Now following an EP for the UK's Stripped Digital, Tash finds himself back in the spotlight with a stellar interpretation of 'Alchemist'. A tough, commanding groove takes straight aim at the dance floor while tonal creativities and percussive flurries add both melody and drama. It's a narrative which continues to evolve during an astral break, perfectly transferring energy into warm melodic overlays before reaching a symphonic peak and wonderfully wonky drop.

The lone interpretation of 'Petrichor' is provided by Emi Galvan who returns to Movement for his third appearance. The Argentinean artist continues to be an incredible talent and time and time again proves to be one of the most musically gifted producers in the progressive underground. As an artist who chooses his projects wisely Emi has found a home on Hernan Cattaneo's Sudbeat Music, ICONYC and Manual Music. Now making a welcome return to Movement, Emi closes the release out with a stunning interpretation of 'Petrichor'. Fluid and rhythmic from the outset, mounds of bass roll while lively percussion and gentle strums adorn the framework. Emi's true artistry shines during the main break, adding his own vocal which advances the storyboard to a unique and heavenly place, before an intense build eventually reveals the swing heavy groove once more. Yet another inspired piece of music from Emi which rounds out a monumental Movement Recordings debut for Huminal, who by all accounts are a duo who operating at their creative peak.