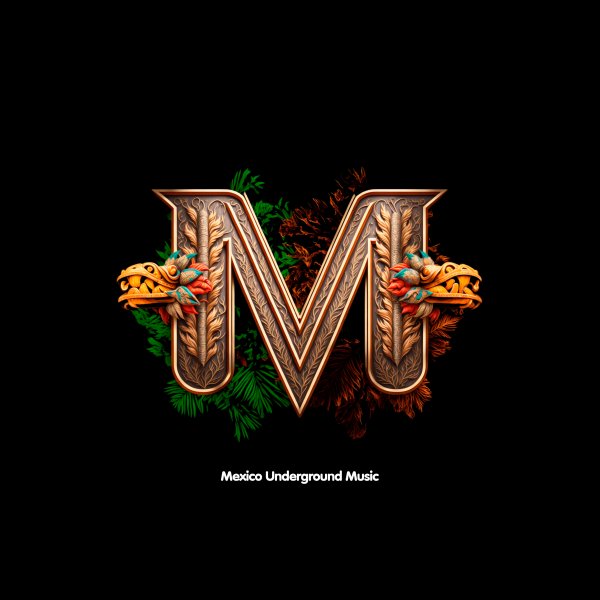 Label
MEXICO UNDERGROUND MUSIC
Hello Friends in music, it is a pleasure for us to present our label Mexico Underground Music, which makes us very proud since it contains an important part of Mexico cultural roots which make us proud, the combination of our graphic artists that have led us to achieve an exquisite balance and identity which, hand in hand with the productions of our producers from around the world , result in a unique and original product, also very well represented by the best producers in the country.

Hola Amigos en la musica es para nosotros un placer presentarles nuestro sello Mexico Underground Music el Cual nos da mucho orgullo ya que contiene una parte importante de nuestras raíces culturales las cuales nos enorgullecen , la combinación de nuestros artistas gráficos que nos han llevado a conseguir un exquisito balance e identidad el cual de la mano de las producciones de nuestros productores dan como resultado un producto único y original ,ademas muy bien representado por los mejores productores del país y del Mundo
Bienvenidos a Mexico Underground Music!

M U M is a music label that brings all the Underground sound of Mexico City & The World by the hand of the best producers.

From Mexico City to Tulum, From Tulum to U S ,From US To Europe, From Europe to Asia from the Pacific coast to the Gulf of Mexico.

Big Names Like Bernard Grooves, Macias, Defiance of Fate, Bucareli ,kings of Underground, Mabel Caamal, Rick Silva, Alex Mode,Cesar Vilo, Shavezz, D Noriega, Vaniat, Abdel Karim, Vaniat Funky Beats, Kosmo Nahual, The Exciter, Saydeko Mayenko, Sebastian Rodriguez Mx, Rockers Delight, Fernando Avila, K Kastillo to mention just a few.