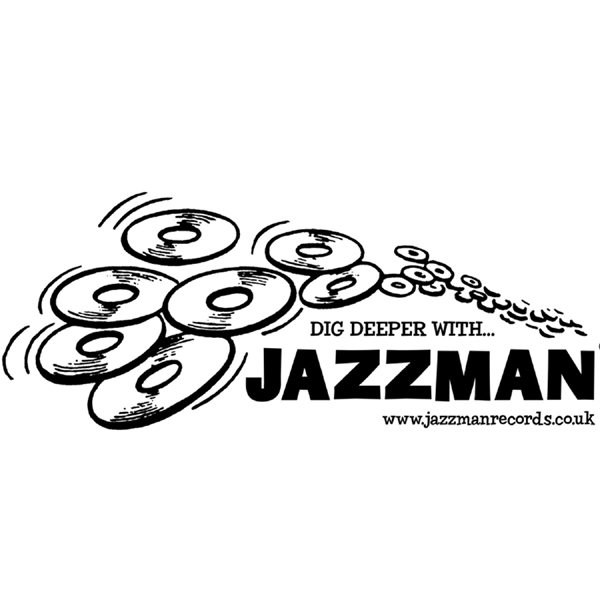 Label
JAZZMAN
It was through the late, great John Peel that I got into a wide variety of music including old jazz, blues and R&B. But in order to hear more of the music I loved I had to move to London from Middlesbrough, my hometown in the North East of England, and from there I saved up my money to fly to the US in order to discover and unearth these old and obscure records. Living on a budget and sleeping on floors, I travelled wherever I could to find old LPs & 45s. They were not too difficult to find in in those days, and many records now worth hundreds could be found for a few dollars. I soon established Jazzman Records to sell or trade the extra copies that I found, and now after over 10 years I have quite a decent collection and many trusted customer & dealer contacts around the world with many well-known DJs, musicians and producers as regular clients.
Then in the mid-'90s the records started to become harder to find, but still people wanted them, so the prices started to rise. So I decided to reissue the records that were either most in demand or were so rare that people who would never otherwise get to enjoy hearing them would be able to do so. Recently one rare funk 45 fetched over $4000 on ebay " we acquired the rights to reissue it so now everyone can listen, not just the people who can afford the high prices!
Many other people started to reissue records too, and illegal bootlegs are very common, mostly because they did not want to take the time and effort to track down the copyright holder. It does take a lot of effort and cost a lot of time and money, but to me it's worth it. Having met many of the artists and musicians on my travels to the US, I have a respect for them and their music. I also spread the word of this amazing music not just be reissues but also DJing and radio. I have a radio page on our website where top collectors share their sounds, and in 25 years my DJ gigs have taken me to over 40 countries around the world.
We are now proud to have over 90 titles reissued on the Jazzman series of 45s, and over 50 albums on CD and LP. There are also almost many more titles on our Jukebox Jam, FUNK45, SOUL7, Fryers and Soul Spectrum labels, with new 45s released every month!