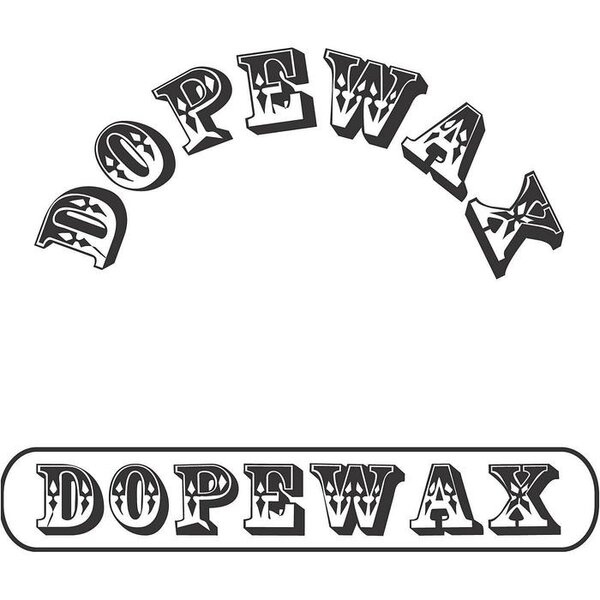 Label
DOPEWAX
Founded in 1988, Dopewax Records has been the celebrated work of 4-time Grammy nominee, Kenny Dope. At the time it was given to him by Frank Mendez of Nu Groove Records, one of the most ground-breaking Deep House labels ever to usher in the genre as we know today, it paved the way for Kenny's musical vision to take shape.

We've appreciated him for his solo productions, including The Bucketheads breakthrough monster 1995 hit, "The Bomb (These Sounds Fall Into My Mind)." We've revered him for his success with Louie Vega on projects like NuYorican Soul and Masters At Work (MAW). At one point or another, every single club on this big blue Earth has had at least one of his countless productions, either original or highly-sought after remixes for Michael Jackson, Daft Punk, Luther Vandross, Madonna, R. Kelly, Shirley Bassey, The Jackson 5, DJ Gregory, and/or Aaliyah, booming out of their stacks. His imprints, Kay-Dee and Dopewax Records have seen hundreds of original tracks. Thousands of DJs and producers have used his drums patterns or at the very least have been inspired by them. The sets at his weekly worldwide bookings or on his resident mixshow on Rinse FM UK, are never the same twice and have reached millions of listeners, hitting
far-reaching corners of the globe.

It's no wonder Kenny Dope has been on the forefront of Dance Music for at least the past two and a half decades and was most recently named one of DJ Magazine UK's Pioneers of Dance Music, in its 2016 25th Anniversary issue.

While his sister label Kay-Dee Records incorporates a wide range of Hip Hop, Latin, Jazz, Funk & Soul, Reggae, Alternative Pop and broken beats, and other revamped classics, Dopewax Records focuses mainly on Dance-oriented productions. However, Kenny doesn't ever want Dopewax to be stuck in just one lane. In the wake of the explosion of electronic musical genres, there are a lot of colors to choose from within. From techno, to deep house, to soulful, to tech house to straight up House. If it involves a set of decks and a room full of people dancing, that's the audience he reaches.

The true essence of Dopewax is that it's always been about the quality vs. quantity of releases and never catering to a disposable trend. Over the years, the label has amassed tens of thousands of fans while remaining relevant and tapping into a whole new generation who are discovering its music for the very first time.

In 2012, Dopewax welcomed V.P. Tracy Morales, who had been Operations Manager for all things Kenny Dope and Label Manager of its sister label, Kay-Dee Records. She envisioned a more artist-driven repertoire for Dopewax, whose electronic-based catalog was surging to new heights. With releases and collabs already out by such artists as the Brand New Heavies, Julius Papp, Cassio Ware, Kim English, Terry Hunter, Byron Stingily, to which Kenny also put his spin on, Dopewax saw its first Top 10 Billboard Club hit "Be Your Freak" by Kenny Dope and Josh Milan, bringing it to its next phase. Upcoming releases by even more revered and rising singer/songwriters and producers alike, such as Benji Candelario, Robert Owens, Tommy Bones, Man Without A Clue, Ant LaROCK, Greco (NYC), Sterling Ensemble, Gomi, and many others, have been launched with the intent to break House sound barriers and give fresh new quality talent the exposure they deserve.