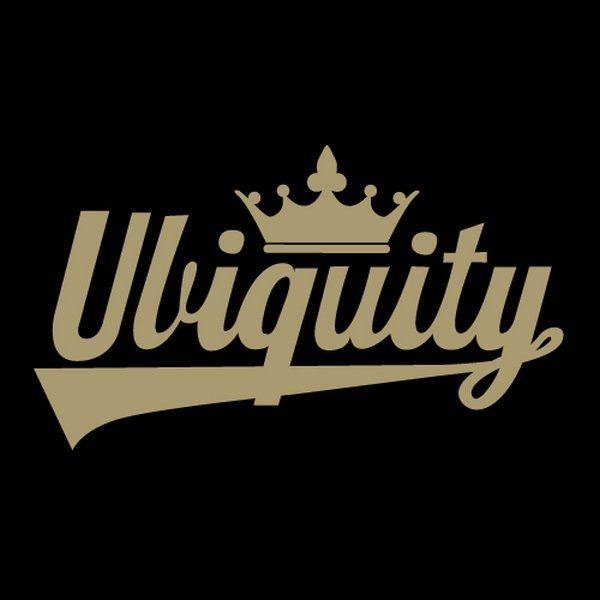 Label
UBIQUITY RECORDS
20 years have passed since Michael McFadin (along with his then wife Jody McFadin) high-tailed it from Southern California to San Francisco with his dream of starting a record label. First though was the opening of a record store called The Groove Merchant. After visiting San Francisco on their honeymoon, and despite being caught up in the devastating Loma Prieta earthquake, they fell in love with the city. Investing the last of his savings into a business that would combine his passion for music and provide an income to live on, they opened the Groove Merchant record store on Haight Street in early 1990.
Within a year the small shop had built a reputation the world over as a place to find rare records and learn about new sounds. A haven for collectors, DJs, and producers looking for soul jazz, musical obscurities, and break beats, Michael McFadin even earned a toast on the Beastie Boys song "Professor Booty," "This one goes out to my man the Groove Merchant, comin' through with the beats that I've been searchin'," rapped Mike D. on 1992's Check Your Head album.
With start-up capital of one thousand dollars and little knowledge of the record business, the Luv N' Haight record label (named after the Sly and The Family Stone song) was launched. In 1993 the company incorporated as Ubiquity Recordings, releasing an instant underground hit-record from a then unknown DJ called Greyboy.
Since then, Ubiquity has grown into a company with several imprints: Luv n' Haight remains the home for re-issue of rare groove gems with close to 60 releases, CuBop is the Latin jazz arm with just over 40 releases, and Ubiquity has over 250 releases ranging from hip-hop to funk to electronic music. With a worldwide distribution network and around 350 releases, the label is constantly striving to live up to its name, originally chosen because the label wanted to make unheard music available everywhere.
In 2000, Ubiquity moved its main HQ and warehouse back to Southern California. Nowadays Ubiquity releases are available in digital format on the labels own site as well as all major digital outlets worldwide. Ubiquity music is often featured in film, TV and commercials as the label developed a reputation as a reliable and eclectic one-stop shop for licensors.
In addition to a wide-ranging music catalog, the label also runs a merchandise and apparel company making clothes and accessories. Ubiquity T-shirts are available worldwide, in small boutiques and chains like Urban Outfitters, and push the musical and California-centric philosophy of the label.