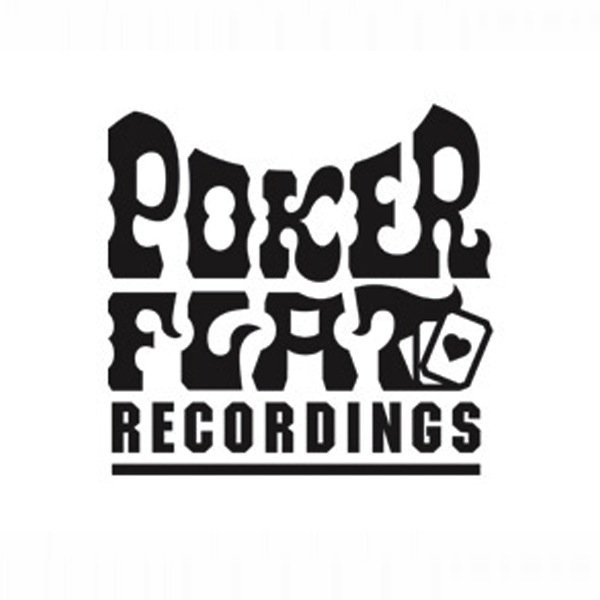 Label
POKER FLAT
Celebrating its 20th anniversary in 2019, there have been few record labels that have made such an indelible mark on the landscape of electronic music as Poker Flat. Founded by Steve Bug in 1999, the label coined a sound and style that dominated club culture for years, and continues to have that 'buy on sight' reliability for both DJs and music fans to this day. Often imitated but never bettered, Poker Flat was established to be a true original, championing both established acts and rising stars, and has remained fiercely true to that ethos for two exceptional decades.

The first release on the label came from its founder, Steve Bug. 1999's Double Action was a three-track EP of deep, minimal, techy house that established the Poker Flat sound from the very start. Glitchy, mechanised beats paired with moody pads and sinister chord progressions would take hold of the club scene in the mid 00s, but both Steve and Poker Flat were championing these stripped-back sounds well ahead of the pack.

In these early years Poker Flat also had a residency at Sternradio, Berlin, which quickly built a cult following amongst both clubbers and DJs, with guests including Josh Wink, Richie Hawtin, Ricardo Villalobos, Daniel Bell and Luke Solomon in addition to the growing family of labels artists.

One such artist was Trentemøller, who has released several singles and EPs on Poker Flat before releasing his debut album with the label in 2006. Named the 28th best album of the decade by Resident Advisor, The Last Resort was a worldwide hit eventually being certified Gold for sales over 75,000 copies, a rare feat for an instrumental electronic music album and a huge moment for both label and artist.

With a back catalogue that includes more than 300 releases, it's no surprise that many of these have stood the test of time and remain club staples to this day, including John Tejada's Sweat (On the Walls), Tim Engelhardt's Everything Is All You Have, Alex Niggemann 'Materium' and Guido Schneider's Unterwegs Mit Guido Schneider. These and many other Poker Flat releases are all significant musical milestones that it's hard to imagine coming out on any other label: exemplary electronic cuts from artists of singular talent.

Key to the success of Poker Flat has been the label's steadfast refusal to chase after musical trends, instead remaining focussed on the sound with which they established themselves two decades ago. 'Out of fashion since 1999' is the label's tongue-in-cheek slogan, but there are few labels that can claim to have similar levels of commitment and belief in the artists with whom they work, and to have such loyal fans and champions as a result.

As the 20th anniversary rolls around, Poker Flat will unveiling plans for celebratory events and releases, with re-interpretations of well-loved records from the catalogue by current favourite artists on the cards. But essentially Poker Flat will continue to do what it's always done: keep putting out exceptional electronic music from exceptional artists. After all these years, it's reassuring to know that in an age of unnecessary showboating, Poker Flat is just getting on with it, as invested in the past, present and future of electronic music as ever. Long may it continue.