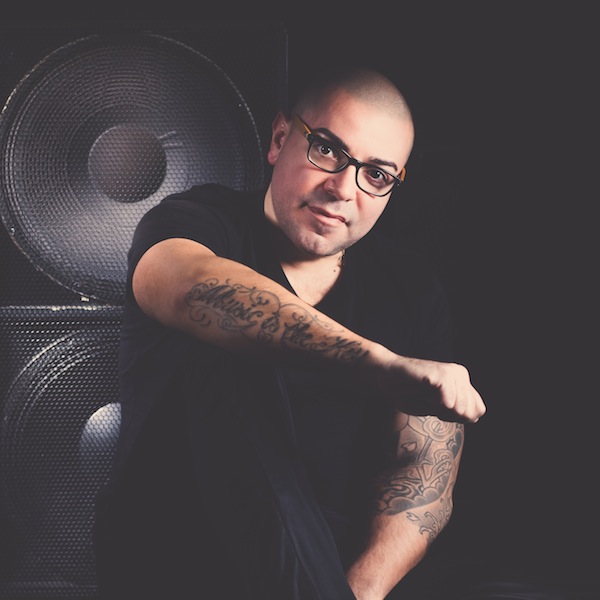 Artist
HECTOR ROMERO
From early responsibilities working in a local record shop to running David Morales' Def Mix label DMI and looking after the day-to-day operations of SAW.RECORDINGS alongside partner Satoshi Tomiie, Hector has earned the respect of DJs and record labels throughout the world.

Hector's intro into the DJ world began at the age of 13. Nicknamed "DJ Baby Hec," the Bronx native landed his first job at La Mirage, known at the time as one of the hottest dance clubs in the Bronx. Hector was soon spinning at a number of downtown Manhattan clubs including Save the Robots, Palladium and Roxy as well as The Red Zone where he opened for David Morales. Hector spends a great deal of time travelling and DJ'ing around the world. He can be found stirring up the dance floors in Italy, Greece, Tokyo and Spain and considers Stereo in Montreal his home enjoying a quarterly residency.

Hector participates and oversees numerous radio and internet music stations. He is the resident DJ for Def Mix Radio, a monthly Podcast featured on iTunes and Def Mix.com. He is frequently a guest on Paris' FG radio subbing for Morales while holding down a monthly spot on Italy's Radio 105. . Each show contains quality house music from around the globe and will feature guest DJ's as well as fellow Def Mixers David Morales and Frankie Knuckles.

Hector's music industry experience is not limited to DJing. Early responsibilities included a job in a local record shop eventually leading to a position with Emotive Records. Soon after, he was abducted by David Morales to look after the day-to-day operations of DMI Records. As the current label manager and business partner to Satoshi Tomiie, Hector is the driving force behind SAW.RECORDINGS. Having great success with Chab, Bush II Bush, and Audiofly among others, Hector has earned the respect of DJs and record labels throughout the world. "Since remixing and producing are not my thing, being a 'Record Man' is quite fulfilling" says Hector. "But my first love, after of course my wife and daughter, is DJing."

Hector has been using his talents by stepping into the remixing and production arena. He is collaborating and honing his skills working with numerous established remix producers. His remix of David Morales' single "Stay" will be released by Ultra Records this spring. We can also expect a King Street compilation to hit the streets before the end of the year.

Hector works hard at his craft ensuring that the clubbers always have a good time. What sets Romero apart from the rest is his ability to reach the masses through his music as well as his personality. Although he describes himself as a DJ with a musical identity crisis, deep down he knows that it's his diversity and eclectic taste that set him apart from his peers. This is what makes him a favorite with promoters and clubbers alike.

2021-12-03

Itria Valley
Hector Romero & Ayala (IT) Funk 54 Remix

(6:42)
2021-10-08

Itria Valley
Hector Romero & Ayala (IT) Underground Remix

(5:42)
2021-10-08

2021-05-04

2021-05-04

Balini
Hector Romero & Ayala Remix

(7:18)
2020-10-16

2020-08-28

2020-05-18

2020-05-12

2020-02-21