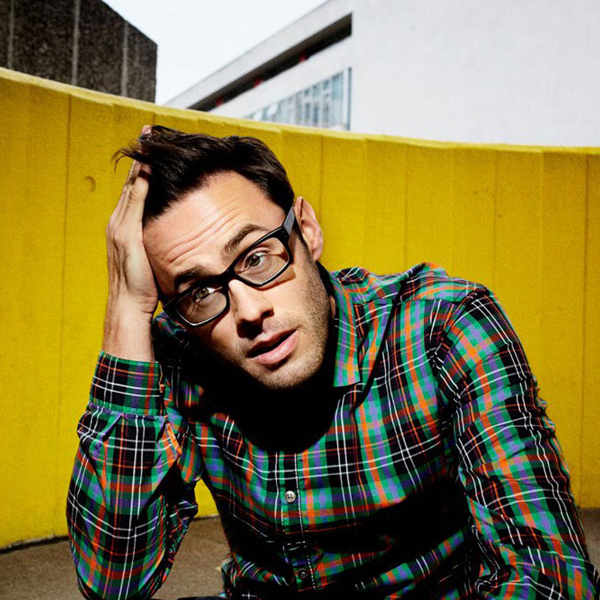 Artist
WILL SAUL
Will Saul is the producer and DJ behind Simple Records and Aus Music. His sound is based in deep dubdiscohousetechno with flashes of soul and irresistible melodies that hark back to the early days of Detroit (from Motown to Planet E). Over the years Will has gained an admirable reputation as not only a show- stealing DJ, but also a talented A&R and producer. He's remixed for Little Dragon, Scuba, Fink, Cortney Tidwell, Solomun, Pearson Sound, Appleblim, and The Juan Maclean (DFA) to name just a few.

Will was resident at the legendary End club in London for many years before it closed it's doors and mixed and compiled the 15th edition of the renowned Balance CD series. The press response to this was superb with Will featuring on the cover of DJ magazine and receiving compilation of the month in DJ/IDJ and Mixmag whilst making the top 20 compilations of 2010 on Resident Advisor. Will's most recent album project is called Close. Scheduled for release on !k7 in June it features production collaborations with Scuba, Appleblim, October & Ewan Pearson and vocals from Joe Dukie of Fat Freddies Drop, Peacefrog artist Charlene Soraia, Fink and Tikiman. Will is currently developing a full audio-visual show for this project which will debut at Fabric on the 23rd Feb.

As musical landscapes shift Will's other label of love - Aus Music - has recently come into its prime and was voted in xlr8r magazine's top 10 labels of 2012. Aus has consistently explored more cutting edge leftfield sounds and over the years (Aus is just 8) has developed into a home for a range of unique artists - from the live dub of Sideshow (Fink on Ninja Tune), through to the bass driven house & techno of Joy Orbison, Scuba, Pearson Sound & Appleblim via the richly textured grooves of Lee Jones & his MyMy project and not forgetting Cottam and his low- slung, hypnotic house. The current crop of artists that Aus is working with are really hitting their prime and encapsulate all that is exciting about the UK's underground electronic music scene with releases scheduled this year from Bicep, Dusky, George FitzGerald and Midland.
2021-12-31

2021-12-24

2020-11-27

2020-09-25

2020-09-17

2019-10-11

2019-10-11

2019-09-27

2019-09-27

2019-09-27