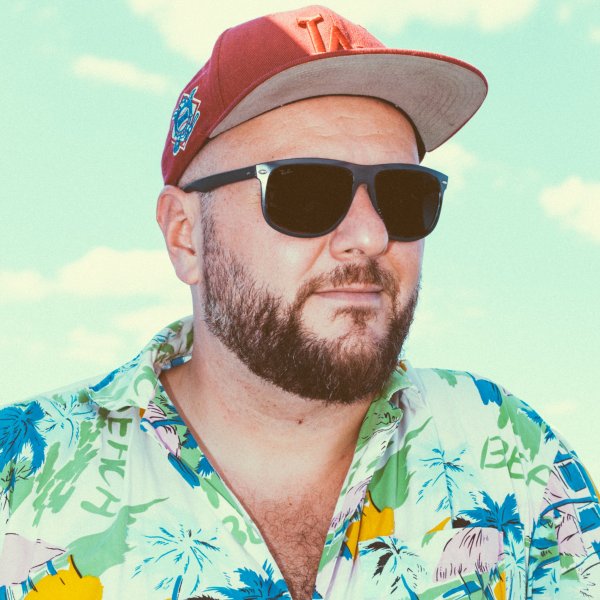 Artist
ANTE PERRY
DJ and label owner, promoter and producer but also spook, daredevil and buddy-type…
Ante Perry`s first approach to djing got inspired by the legendary mixtape "60 Minutes of Funk" by Funkmaster Flex, which opened him up to a whole new world and brought him to record his first mixtape in 1991.
Counting on a big curiosity and knowledge in music which cover various genres, it stands out his ability to adapt to different performing situations. Whether he plays warm-up, peak time or after-hours, he always works out his magic turning the dance floors upside down .
The 2006 debut "Beach Power" and the follow-up single "Der Urknall" undoubtedly take a special place in his discography. Since then his carrier as producer has constantly evolved, publishing music for the likes of Kittball Records, Moonboutique, Systematic Recordings, Great Stuff and Katermukke, while talking about collaborations, he has co-produced with artists such as Tube & Berger, Moonbootica and Dirty Doering to name a few.
2013 is the year in which Ante took total freedom and creative control over his work. His own imprint Be An Ape was born. Short after he undertook the lead as A&R manager of other labels like Punx and Polo.
His workaholic and hyperactive vein led him to even create his own "Ante Perry & Friends" club events series taking place at Dortmund`s Weinkeller.
August 2018, his debut album "Welcome To Perrydise" comes to life for Kallias Music. It is a work of incredible versatility, blending broken beats and house with Pop, influences from the deeply beloved Hip Hop and Soul heritage.
Ante Perry is a DJ and producer of the old school, who masters the entire spectrum of music, from deep to the peak, staying true to his roots while totally open to the future.
The conclusion is always the same …, the dancefloor turns up-side-down.

2023-09-22

2023-09-22

2023-09-07

Starlight
Flo Mrzdk & Juliet Sikora Extended Remix

(6:01)
2023-09-07

2023-08-25

2023-08-25