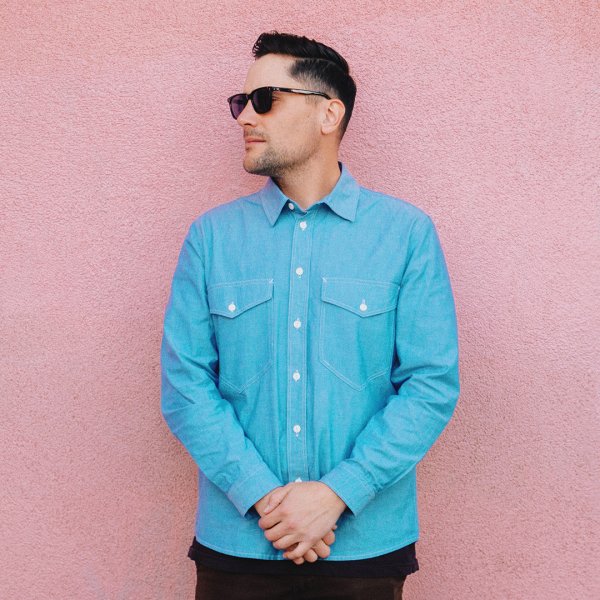 Artist
JON BILLICK
Jon Billick's career started in New York City, first as a top 40 DJ playing in bars and lounges around Manhattan. His direction and love of house came later after having held a three-year residency at the West Village bar Le Souk, playing weekly with some of the city's best underground artists, including the likes of Todd Terry and DJ Disciple. Combining his love of all musical influences from jazz to punk rock and soul, the spice of Jon's taste has always been about experimenting both in influences and styles.

Growing his sound and moving to production, some of Jon's earlier releases have seen support from the likes of Terry Lee Brown Jr. and Todd Edwards. His remix of Sunshine Jones - The Sky is Full of Stars was a big step forward to forming his sound. Collaborating with long time friend and fellow DJ, Brian Morse, the two formed their Wreal moniker, DJing together in New York and Amsterdam, as well as releasing several EPs on up and coming labels; incl. a remix by Joss Moog.

The two formed their own record label in early 2014 called Cahoots Records which primarily releases vinyl only EPs. Now being sold in shops both in New York and Berlin, hosting artists like Outstrip, Nick Beringer, Ruff Stuff, and Dub Striker, the label continues to grow with each new talent that joins their roster. They continue to host and play regular events in New York, Washington DC and across Europe, inviting great selectors like Vin Sol and Jamie Trench to join their fellow Cahoots artists behind the decks.

More recently, Jon has moved from New York to Berlin and has seen a slew of successful releases in the last two years. His 'Down' EP on Esuoh records received massive support from various artists, including a feature on Sam Divine's Defected Radio. His last single, 'I Fancy You' on Nightchild Records has seen more recent supported by Todd Edwards on his Rinse FM show and is a regular favorite on DJ Caspa's Underground Sessions.

As a DJ, Jon has played in cities like Washington DC, Paris, New York, Berlin and Amsterdam at notable clubs like Cielo (NY), Sisyphos (Berlin) and Flash (Washington DC) opening the floor or closing the night for DJ's like Mateo & Matos, Carlo, Nachtbraker and Doc Martin.

2022-07-21

2021-12-03

2021-09-24

2021-04-09

Dominos
Cultural Blending Remix

(6:16)
2021-03-19

2021-02-04

2021-02-04

2020-12-25

2020-09-04

2019-12-20