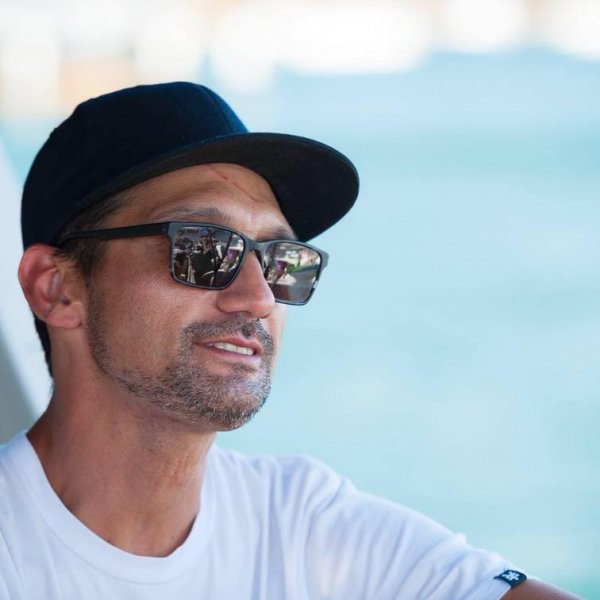 Artist
TONY GARCIA
DJ Tony Garcia has been synonymous with House Music's spiritual development in Sydney for over two decades. He defines that rare breed of DJ who has the ability to stretch themselves across all the sub-genres of an interconnected world and who can do more than simply dip his toe into the latest recycled trend. He is an artist steeped in the history of electronic music and dedicated to bringing all of that skill and knowledge to every event he plays at.

As a distinguished promoter, he is one half of the amazingly successful Rotarydisco. The established Disco House brand has successfully operated out of Sydney creating a legacy which has hosted the likes of Eli Escobar, Doctor Packer and Tricky Disco to name but a few. Their free-flowing events are a testament to the global reach of their brand and there is nothing like attending a Rotarydisco event on Sydney Harbour. They have a gathered a dedicated and loyal array of supporters who have one thing in common... A healthy knowledge and respect for the traditions of dance music.

As a producer Tony Garcia's tracks are starting to gain momentum with international selectors and his releases are regularly found in the Top 20 on all platforms. His debut track 'Rise' released on the Souluxe label appeared on high rotation globally and has seen Tony Garcia promoted to prominence in the Australian DJ arena.His production work accurately reflects his influences which range from George Benson to Giorgio Moroder and all that sits in between. When weaving his magic at an event, the rare US jams of the 90s sit comfortably alongside releases on modern dance labels and the underground jack he so adores.

He has performed at all of Australia's premier venues and as interest in his production work increases, so do the requests for him to provide support to international acts such as Erick Morillo, Ron Carrol. Late Nite Tuff Guy, the Cuban Brothers, Pete Herbert and Flight Facilities. His influence is no less obvious as when he showcased his talent at Electric Gardens, Return to Rio and Lost Paradise where he received rave reviews for his expansive groove-laden sets. To watch him play is like watching a lion stalk its prey. Crouched behind the mixer, waiting to unleash a sensory attack with a blur of whirling digits on an unsuspecting dance floor.

Combine these outstanding festival performances with his residencies at Café Del Mar Sydney and Tatlers, it is plain to see that Tony Garcia's continuous groove development has an appeal that crosses over to all dance music fans. The dance floor bounces with a joy that is unique to his journey when he is at the helm. The funky bass with uplifting vocals and luscious strings are a road map to aspiring DJs into how to deliver a rapturous set. His dancefloor is a world of light and pleasure with the occasional trip to the dark side. Whether it be with Rotary Disco or a solo project Tony Garcia is a master of his environment and that is just the beginning...

2022-07-01

2022-07-01

2022-07-01

2022-07-01

Peanut Butter
The Eric Kupper Instrumental Luxurious Spread Mix

(7:03)
2022-07-01

Peanut Butter
Tony's Deep Spread Original Recipe Radio Edit

(3:45)
2022-07-01

2022-07-01

2022-07-01

2022-05-13

2022-04-18