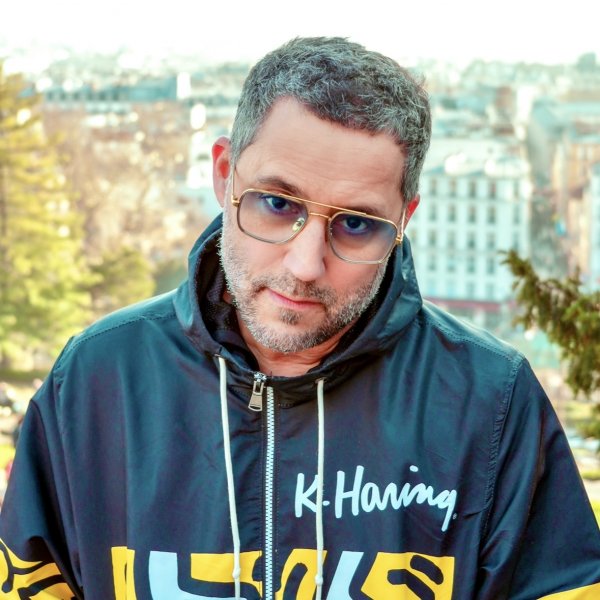 Artist
SAM KARLSON
DJ, PRODUCER, COMPOSER & ART DIRECTOR, SAM KARLSON IS SPOTTED BY DAVID GUETTA IN THE MYTHICAL PARISIAN CLUB LES BAINS-DOUCHES AT THE BEGINNING OF 2000S. HE BECOMES VERY QUICKLY A FRONT-LINE DJ OF THE PARISIAN CLUBBING SCENE: LE MADAM, LE RED LIGHT,
LE MIX, LE FOLIES PIGALLE, LE YOYO, REGINE'S, LE BARON...

HE CRAFTS HIS SIGNATURE SOUND, DISCO/FUNKY/GOSPEL HOUSE ORIENTED, WHILE RELEASING PRODUCTIONS ON PHIL WEEKS LABEL, ROBSOUL RECORDINGS, AND ON FAFA MONTECO'S HYPNOTIC LABEL.

IN 2022, SAM KARLSON RELEASED THE "BECAUSE OF YOU" EP ON SEAMUS HAJI'S LABEL "BIG LOVE" FROM DEFECTED RECORDS, INCLUDING A DOPE REMIX FROM ART OF TONES.

NOW, HE KEEPS BUILDING HIS VISION OF HOUSE MUSIC AND IS RELEASING NEW MATERIAL INCLUDING AN EP ON DISCO EXPRESS WITH BARBARA TUCKER, AND ON RE-LOVED WITH FRENCH PRODUCER MAGNOLIA.

SAM STRONGLY DEFENDS THE VALUES AND THE HERITAGE OF HOUSE MUSIC, LOVE, SHARING, AND TOLERANCE.

2023-05-25

2023-05-05

2023-05-05

2023-05-05

2023-05-05

2023-05-05

2023-05-05

2023-03-24

2022-10-28

2022-10-28