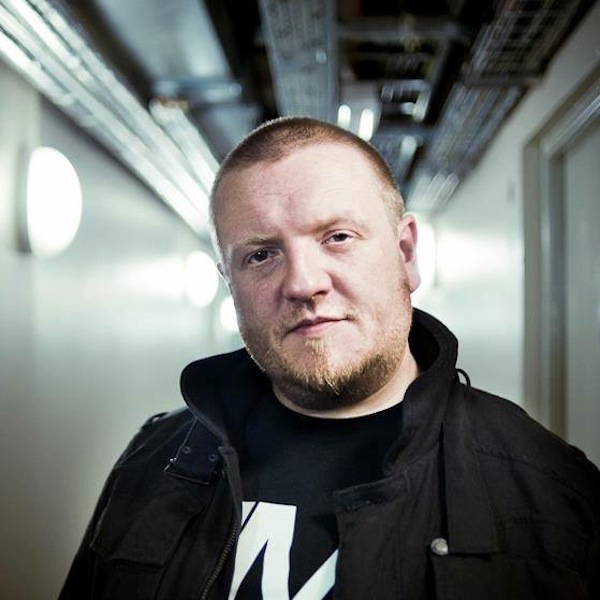 Artist
ZED BIAS
UKG stalwart, broken beat fanatic, dub connoisseur. His pseudonyms include Zed Bias, Phuturistix, Funk Bias, Daluq, Talissman, Ruffcut Bias, Nu Design, 7 Wonders, Almighty Beatfreakz, Dekata Project - just some of the names Maddslinky, aka Dave Jones, has recorded under in the last 14 years as himself or in collaboration with others.

With a slew of seminal releases in 1999 on his own Sidewinder and Sidestepper imprints, Jones then hit the UK Charts as Zed Bias in 2000 with Neighbourhood, now widely regarded as one of the all time classic UK Garage tracks.

He is cited as one of the pioneers of breakbeat garage but is always moving with - or ahead of - the times and his recent productions still grace the playlists of Radio 1 DJs Annie Mac, Benji B, Nick Grimshaw, Gilles Peterson and Mista Jam, as well as into the record boxes of DJ / producers like Toddla T, Loefah, Skream, Pearson Sound, Oneman, Julio Bashmore, Kode 9 and Martyn (who included 'Lost on Tenori Street' on his 'Fabric 50' mix).

The first Maddslinky album, 'Make Your Peace', dropped in 2002 featured collaborations with Will White (Propellerheads), Kaidi Tatham (Bugz in the attic), Luca Roccatagliati (Ajello/Daluq), Kevin Robinson, Kayo, Juiceman and Simba.

In 2010 we saw the release of 'Make a Change', the long-awaited follow up LP with collaborators including Skream, Mr Scruff, Omar, Mighty Moe, Ghost1, Jenna G and many more.

On the same day as the new album release, Tru Thoughts made available the seminal 'Make Your Peace' which, despite not being given a widespread release, played a large role in the creation of dubstep. This re-release boasts bonus tracks and new and incisive sleeve notes by Martin Clark aka Blackdown, with quotes from Skream citing the album as a major influence on him.

2012 will see a series of exciting releases both on Tru Thoughts and Swamp81, including the much-awaited follow up to 'Make a Change' (the currently untitled 3rd Maddslinky LP), and the debut Sleepin' Giantz lp (a project created with Rodney P and Fallacy), and an exclusive Maddslinky release on Swamp 81.

2023-02-10

2023-02-10

2023-01-13

2022-10-07

2022-08-12

2022-08-12

2022-08-12

2022-07-29

2022-05-06

2022-04-22