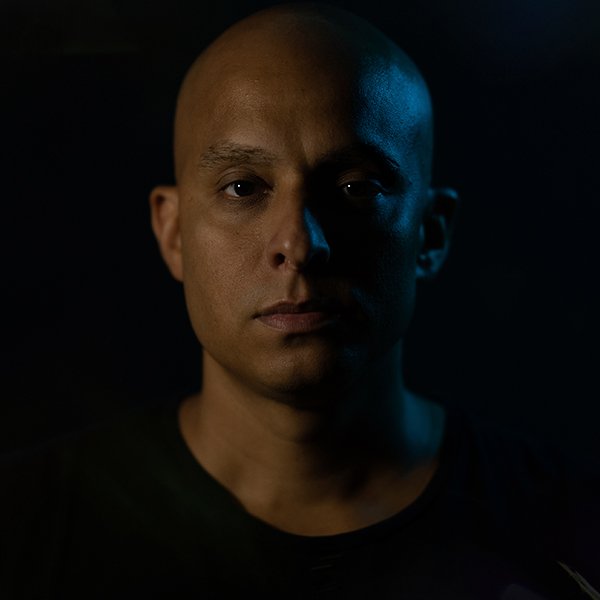 Artist
BAEZ
The modern era of music has given us enigmas and artists of all shapes and forms who break the norm in unexpected ways. baez is one such artist who epitomizes the essence of the times. A multi-talented DJ and producer born in New Jersey, raised in the Dominican Republic, and currently based in Miami, FL, baez is creating music that pushes the envelope, igniting emotions and musical nuances that stretch the human imagination to its very limit.

Born Jason Baez, his love for collecting electronic music quickly turned into more than just a passion and became a full-on career. He was named Miami's Best DJ in 2013 by Miami New Times, which characterized him as "the hardest-working DJ in Miami." baez also held a residency at the legendary venue, The Electric Pickle, served as a former partner in NYC-based promoter and talent agency, Bespoke Musik, and currently hosts his Fordel podcast series on FriskyRadio's groundbreaking electronic music internet radio and DJ mix subscription service. His DJ sets take audiences on a journey, providing a deeper message through music. His exceptional programming skills interweave the sounds to create an immersive experience that transcends the ordinary. He is one of those artists with the rare ability to tell a story with music.

baez has played in many countries around the world and has shared the DJ booth with some of the biggest names in the industry, such as Bedouin, Maceo Plex, Damian Lazarus, DJ Tennis, and Jamie Jones, just to name a few. He has also made waves with releases under major labels such as Nie Wieder Schlafen, Magician on Duty, Constant Circles, and LNDKHN. His remix of Urmet K & The Lazarusman's "The Meeting," released with Magician on Duty, peaked at #8 on another download site's Top 100 Deep House Chart, received a lot of plaudits from industry experts, and garnered widespread support from top DJs.

In 2020, he co-founded the record label Minds Alike with Samihe. They are cultivating a community of like-minded artists who share a similar acoustic expression within the electronic music space. The label is already gaining traction, with multiple releases all charting on another download site's Top 100.

With his rich musical knowledge, baez plays sets and produces music that spans multiple genres. His style features an amalgamation of sounds that comprise a uniquely constructed piece of musical artistry. His sound exhibits his versatility and prowess as a producer and a DJ, and it will surely cement his storytelling style, showcasing the varied expressions of his musical ideas and artistic craft. This is the music that will push the boundaries of our perception and inspire and drive us to introspective conversations.

His overarching ambition is to provoke thought in the minds of his listeners; baez asks the audience to take a breath, get lost in the music, and just enjoy the moment.
2023-09-08

2023-08-11

2023-07-03

2023-06-09

2023-05-25

2023-05-25

2023-04-20

2023-02-10

2023-01-13