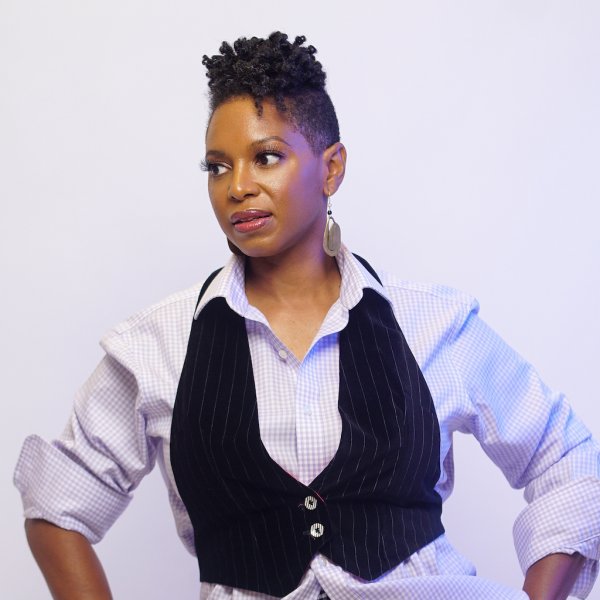 Artist
ANGELA JOHNSON
Playing piano by age four, violin by nine, Utica, NY native, Angela Johnson was encouraged by her family during her formative years as an aspiring musician through college and beyond. Upon enrolling at the State University of New York at Purchase (SUNY) as a violin major, Johnson met her future Cooly's hot-box bandmate, Christian Urich. Together the eclectic soul and acid jazz band released records with Polygram Records and Virgin Records. Simultaneously, Johnson recorded her solo debut, They Don't Know (2002). It's radio hit "Ordinary Things" helped to distinguish Johnson as a woman apart.

That distinction paid off as songs from They Don't Know (2002) and her sophomore album Got To Let It Go (2005), were licensed by HBO's The Wire, UPN's Kevin Hill, FX's The Shield, and the WB's Roswell. Johnson's songs have also been licensed by A&E's The Glades, HBO's Oz, FOX's The Mindy Project. the Nicole Kidman film Rabbit Hole, and several songs in the film Big Words. Johnson has also appeared in a Japanese car commercial for Nissan, and a featured spot for a national TV ad campaign for AT&T with Cooly's hot-box.

A Woman's Touch, (2008), Johnson's producer album, would touch yet another milestone in her journey. The album features Maysa Leak, Frank McComb, Eric Roberson, Rahsaan Patterson, and Gordon Chambers, among others and nominated for the SoulTracks Readers' Choice Award for "Independent Album of the Year." In 2010, Johnson released It's Personal and won the Soul Tracks Readers' Choice Award for "Independent Album of the Year." A high-octane remix project soon followed in 2012 with Revised, Edited & Flipped. Johnson's sixth solo release, Naturally Me (2014), proves that Angela Johnson no longer has anything to prove to anyone ever again. In doing so, she also lets you know neither do you.

Johnson has also penned songs for artists such as Reel People, Joey Negro & the Sunburst Band, Josh Milan, Micky More, Tim Bowman, Japanese R&B superstar Double, for whom Johnson landed a 2001, Top 10, gold-selling hit, "Angel." In 2014, Johnson collaborated with the legendary Wu-Tang Clan member, Ghostface Killah, on his critically acclaimed, 36 Seasons album ("Love Don't Live Here No More" and "Bamboo's Lament") and had the pleasure of joining him on stage to perform on the Tonight Show with Jimmy Fallon.

2023-09-01

2023-08-18

2023-08-18

2023-08-18

2023-08-11

2023-08-11

2023-08-04

2023-08-04

2023-08-04

2023-07-14