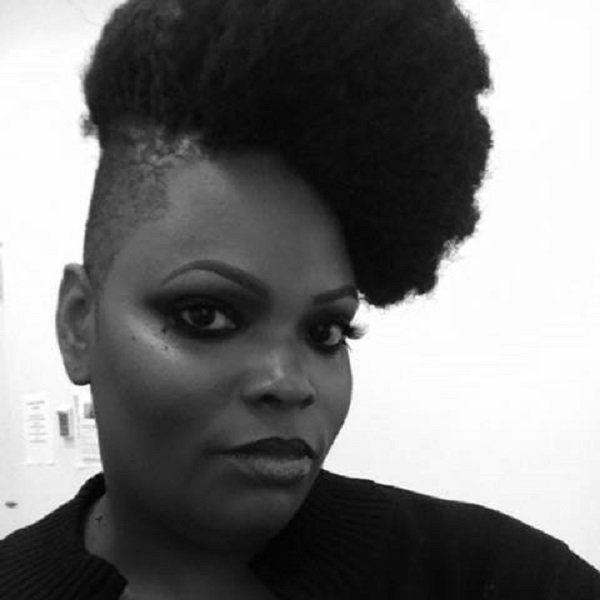 Artist
CINNAMON BROWN
Cinnamon Brown:A Melody of Soul and Rhythm
Creative passions flow throughout New York City and from one faucet in Brooklyn; Cinnamon Brown drank sounds and rhythms. Born A. Nicole Smith- Cinnamon Brown discovered her perfect pitch while auditioning for the Harlem Girls Choir. Effortlessly- she hit every note on the piano confirming her enthusiasm for music was indeed a gift. Continuing her training in music, Cinnamon attended Fiorello H. LaGuardia H.S. for the Performing Arts as a vocal major where she trained in professional techniques including sight singing, Music History and Digital and Analog recording. During her time of training at LaGuardia she was also classically trained in musical composition in French, Italian German and Latin.

Exposed to the many genres of music, Cinnamon fell in love with Soulful House, R&B and Jazz. Since 2004 she has been developing her own sound and style within the world of Soulful House. With her background in Classical Opera, Gospel and Jazz, Cinnamon has developed a fiery funky sound that brings rawness, honesty and power. Cinnamon's music is sprinkled with influences from several greats including Leontyne Price, Chaka Khan, Michael Jackson, Prince, Minnie Ripperton, Karen Clark Sheard, Erykah Badu, Maxwell, Stevie Wonder, Patti Labelle and Jonathan Dunn just to name a few.

She is currently in the process of song selection for her debut album but has released several successful singles. "Under the Moonlight," (Honeycomb Music) "Never Give Up On Love" (Room Control) "This Pressure" (UDM Show) "It's A Shame" (Solid Ground) as well as her chart topping duet with House veteran Darryl D'Bonneau "House Of Love"(Purple Music). Each musical offering takes you higher and higher and allows you to fall in love deeper and deeper with Cinnamon. She truly embodies what real music is all about. And as her music grows she shows and proves House music is more than a melody and a beat. Her newest offerings "I Believe In Me" and "I Got Your Man" with producer Terry Lex (Push On Music) showcases her Gospel and Blues influenced vocals. Cinnamon gives a stirring message of self worth and hope. While "I Got Your Man" offers a no holds barred account of what happens when men fall under the power of her spell. She gives it quick with no chaser, leaving little room for doubt she is here to take over and stay!

Cinnamon is looking forward to releasing more music and touring abroad all while giving the people what they need a show that engages and captivates her audience. If you haven't seen Cinnamon perform live you are surely in for a treat. She is a triple threat to say the least a writer, singer and dancer all rolled into one. Cinnamon will never leave you wanting. She gives it everything she has and just when you think there's none left to give she gives you more. Her forthcoming album will be released under a yet to be determined label. Cinnamon is currently working on projects with Josh Milan (formerly of the group Blaze), Kenny Carpenter, Marcus Fugate (Phoenix Le Diva Productions), Dewey Andrews (Diva Down Entertainment), as well as several other industry go-getters. To add her already full roster, be on the look out for Cinnamon's newest venture a project, which she holds near and dear to her heart. Phoenix Le Diva Productions, a company that will focus on the full needs of today's artist from mobile recording to voice over work. Cinnamon shows no sign slowing and she is looking to take music to the next level all while doing what she does best, making sure you leave her presence fully satisfied!
2022-12-16

2022-05-13

2022-05-13

2022-05-13

2022-03-28

2022-01-20

2021-11-18

2021-08-10

2021-04-16

2021-04-16