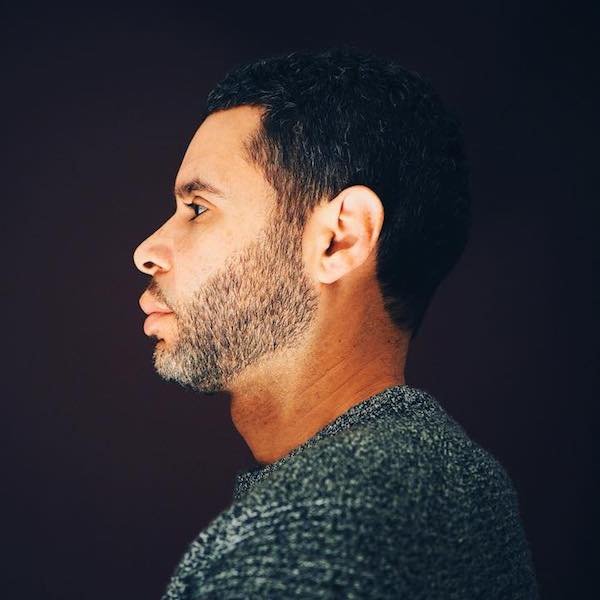 Artist
FRANKIE FELICIANO
Coming from a background rich in music and culture, it is no wonder that Frankie Feliciano has become one of the house music community's most respected denizens. Frankie was raised in home filled with music, his grandfather was a musician in Puerto Rico and his father regularly plays and sings in bands in New York. As an adolescent in the early 80's, Frankie was exposed to and enthralled by the vibrant hip-hop culture that was exploding all over New York City, and he soon convinced his parents to buy him some DJ gear. Here then, was the genesis of Frankie's DJ career...a fourteen year old, cutting, scratching and mimicking what he heard at block parties and on underground hip-hop radio shows.

A couple of years later, Frankie was introduced to house music through his older cousins who were regulars at the famed Paradise Garage. His first club-going experience was at "Hearthrobs"s, with the resident being a then relatively unknown "Little Louie" Vega. As Frankie continued to develop as a DJ, he was inspired by house giants such as Shep Pettibone, Tony Humphries and Timmy Regisford.

After a brief stint working in promotions at Strictly Rhythm Records in 1990, he moved into DJ'ing and producing full time, with his first serious paid gig at none other than the famous Ministry Of Sound in London. He has since gone on to play at renowned parties all over the world, from Italy, to Japan and of course, NYC.

Frankie is a superb DJ, world renown for his brilliant programming and technical skills, and widely respected among his peers. He is also an amazing producer whose productions have garnered him acclaim for years. He's produced such gems as "Don't Ever Give Up", "Hindsight", "Invitation", and achingly beautiful remixes of anthems such as "Flight" (Monique Bingham)"To Be In Love"(India), "Father" (Kenny Bobien) numerous others on Masters At Work, and King Street Records.

Don't let his youthful appearance and demeanor fool you, he's been in the business since 1990, and is often tapped for advice and guidance by up and coming producers and dj's, many of which have gone on to international success. Now with his own production company and record label, Ricanstruction Label, Frankie is swiftly advancing on his musical mission, crossing borders and reaching new heights as an innovator in the digital world with development of downloadable podcasts, and one of the first to embrace mp3's as a viable medium for dance music.

With You
Feliciano Classic Vocal Mix

(6:31)
2023-09-06

With You
Feliciano Classic Instrumental Mix

(6:31)
2023-09-06

My Joy
DJ Beloved & Reggie Steele Remix Vocal

(7:04)
2023-05-12

My Joy
DJ Beloved & Reggie Steele Remix Instrumental

(7:04)
2023-05-12

2022-11-04

2022-11-04

2022-11-04

2022-11-04

Feelings
Frankie's Broke Down Mix

(6:52)
2022-08-22

2022-07-29