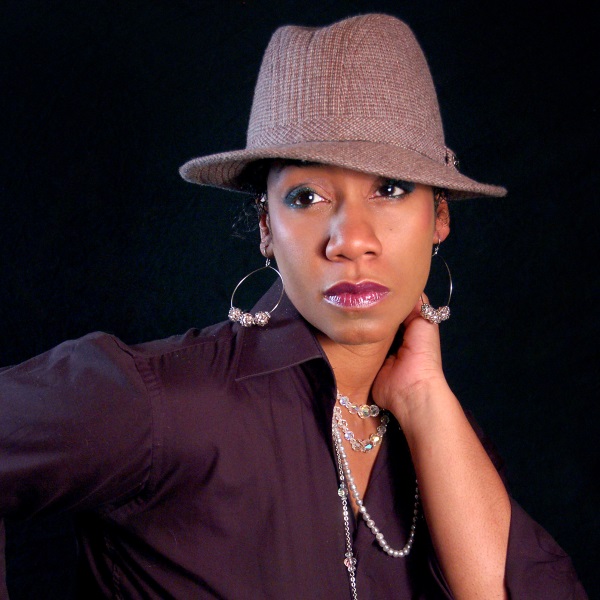 Artist
ANGEL-A
Angel-A delivers an extensive package of soul-stirring, heart pounding liberated music. A native Detroiter, currently residing in Chicago, she is a musical force to be reckoned with. Heavily influenced by a family of Jazz musicians, Gospel preachers and a city bursting with legendary Motown Music and Gospel Giants, at age 6 she began singing and playing the piano in church. By the age of 13, she was directing community choirs and composing her own music.

By age 16, she had recorded with some of Detroit's finest Gospel musicians. Atlas Angel-A took center stage with the Jazz quintet, Straight Time. Performing both original Jazz standards and cover compositions, Angel-A serenaded audiences with her smooth style and charismatic flair.

She released her first album, Angel Eyes independently in 2007. She later moved to Chicago where she continues to engage her audience with a wide span of cross-genre compositions that include Jazz, Electronica, Gospel, Latin, and Soul. Recently, Angel-A has devoted much time and musical effort to the ERADICATE Violence against Women and Girls Worldwide Initiative, writing and producing the organization's theme song, Eradicate. In quest of the masses, Angel-A integrates the music styles of the world with a message of hope, peace, power and eternal love.

These days Angel-A continues her journey as a producer. She often teams up with some of dance music's hottest DJ/artist/ producers like: Doc Link, Eman, Tony Humphries, Roy Davis Jr., Stephanie Cooke, Jon Cutler ,DJ Romain, Tony Loreto, Master Kev, Demarkus Lewis, Jose Carretas, DJ Smash, Mad Boss and Deep Character, Brazilian Soul Crew, Oscar P, Pirahnahead to name a few.

2023-02-03

2023-02-03

2023-02-03

2022-12-23
2022-08-08

2022-06-20

2022-02-25

2022-02-25

2022-01-21