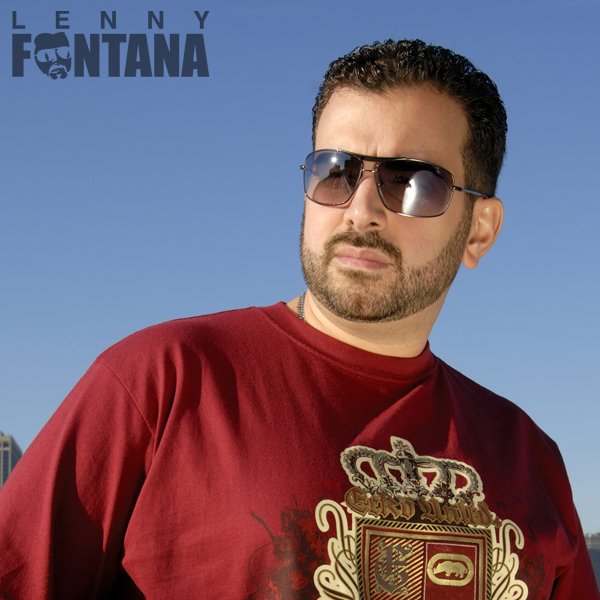 Artist
LENNY FONTANA
Lenny Fontana a true New Yorker learned his craft from Radio personality DJ Frankie Crocker, the program director
of WBLS 107.5 In NYC. Inspired by DJ Larry Levan, Fontana went on to play at Studio 54 in the late 80's and other
NYC Clubs. Through the 1990's he travelled the world and played at many famous nightclubs globally.

In 1991 he was the first US DJ to play at Pacha Ibiza and in Dubai.

In 1992 Lenny had his first successful production with Butch Quick's "Higher" (Strictly Rhythm).

In 1999 he had his first crossover hit record, "What You Need" (Defected Records/Ministry Of Sound) with under the
name Powerhouse Feat. Duane Harden. This was a Top 10 hit in the UK and was performed on the famous TV show Top of the Pops and the Pepsi Chart Show.

In 2000 Lenny recorded his hit, "Chocolate Sensation" (FFRR/Warner). Both singles crossed over from the House
charts to the Pop charts with the videos on heavy rotation on MTV worldwide.

In 2005 Lenny Fontana pres. Octah'via
(of C+C Music Factory) "The Way"(Defected Records), which became a dance club hit.
After some soul searching, Fontana founded Karmic Power Records in 2013.

In 2015 Lenny Fontana & D-Train "Raise Your Hands" (Karmic Power Records) was a huge success as WMC Miami.
Including remixes by David Morales and others, it received support from Louie Vega, Tony Humphries and many other DJ's worldwide. At the end of 2015 the record hit the #3 position in The Music Week Club Chart UK, and #14 in the End of the Year Chart. Lenny also produced a successful single for Meli'sa Morgan, "So Good"(Fresh Entertainment/RFC Rec).

In 2016 and 2017, D-Train's follow-up single "When You Feel What Love Has" (Karmic Power Records) received worldwide attention and hit the #4 position on Music Week Club Chart UK. With over 650 spins a week on daytime radio rotation in the USA, the song hit the #31 position on the Nielsen Billboard Indicator Radio Chart (USA) and
the huge urban station WBLS 107.5 FM, Sirius XM Venus, Music Choice and many other FM stations added it to their daytime rotation. Currently, Lenny has had a release with the famous UK Artist Alison Limerick called Bye Bye (Karmic Power Records) with Phats & Small Remix.

In 2018 recently he has touched his productions skills into creating a full pure disco record called "FIRE" with the lead vocalist
Shirley Lites from Westend Records / Atlantic Records. This has been well received and played all over Ibiza and all Glitterbox parties making it tune of the month in Mixmag Disco column. It will now be released on Midnight Riot Records with a new package.

Lenny is working with Hitmaker Vocalist Chris Willis on a collaboration called "Top Of the World" which should hit by fall of 2018. Lenny has returned to his Disco Roots producing some serious tracks for the UK and Europe watch for this.

Lenny has a weekly syndicated radio show called "The Karmic Power Records Radio Show" which is broadcasted around the world on stations such as Kiss Fm (Au), Radio Italia Network, Funky SX, Select Radio, Ibiza Live Radio, and more.
He is also in the middle of producing a series of radio shows called "History of House" which also will be announced soon. So there is a lot in the works coming from Mr. Lenny Fontana.

2023-12-15

2023-12-15

2023-11-24

2023-10-13

2023-10-13

Praise Him
Lenny Fontana Deep In The System Mix

(7:46)
2023-06-30

2023-06-30

Innerside
Lenny Fontana Deep & Horny Remix

(7:24)
2023-06-09

Sunlight
Lenny Fontana Vocal Club Mix

(6:23)
2023-03-17

Sunlight
Lenny Fontana Instrumental Mix

(6:23)
2023-03-17