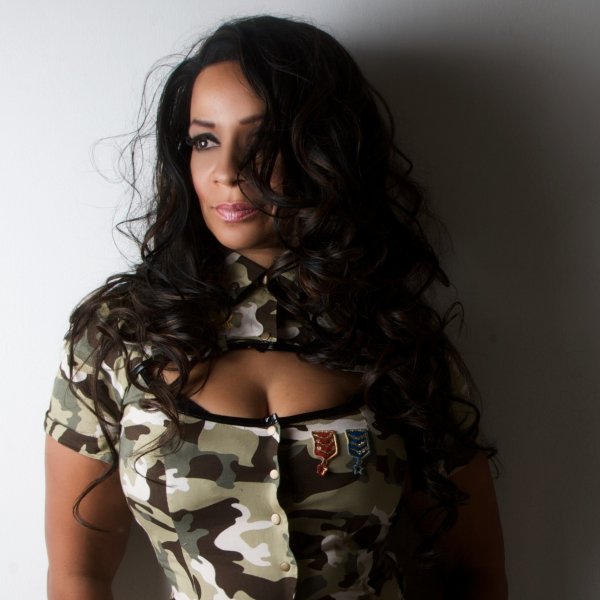 Artist
ROWETTA
Rowetta is the original co-singer with Happy Mondays and is one of the most in demand house music vocalists and one of the most sampled.


Her track "Reach Out" has been sampled by many, including Oliver Heldens, Swedish House Mafia, Eterna, DJ Zinc & Todd Terry.
Steve Angello and Laidback Luke used her voice for the hit dance tune "Be" which David Guetta & Hardwell.


Rowetta is the original female singer with the now reformed Madchester band, Happy Mondays, singing on all their hits, and touring the world.


In 2009, The Black Eyed Peas sampled Rowetta on their global hit, Boom Boom Pow.


OUT NOW:


Solardo / Rowetta - 'Enough' (Ultra)
Yousef & Rowetta - 'When We Were Free' (Circus Recordings)
K&K ft Rowetta - 'Love Will Save The Day'
'The Game' - Jay Potter & Rowetta (Clueless) is supported by Calvin Harris, Carl Cox & Todd Terry.
Oliver Heldens feat Rowetta - Rave Machine (Toolroom)
Kenny Dope - 'All I'm Askin ' - (Dopewax) - Jay Potter & Dancing Divas remix featuring Rowetta
Jodie Harsh ft Rowetta - 'Burn It Down'




This year's future releases include collaborations with:


Alexander Technique & Rowetta
Amorphous Androgynous feat Paul Weller & Rowetta
Pirate Copy & Rowetta
The Space Between & Rowetta
Steve Mac & Rowetta
Wade Teo & Rowetta feat Chic horns
Todd Terry & Rowetta
Brown Sneakers & Rowetta
Anicee & Rowetta
Versus & Rowetta
Dillon Nathaniel & Rowetta
The White Island Orchestra & Rowetta
All recorded and ready to go.
Be Free
Alexander Technique Remix

(6:17)
2023-12-01
Be Free
Alexander Technique Remix Edit

(3:00)
2023-12-01

2023-10-20

2023-09-15

2023-09-08

2023-09-08

2023-08-25

2023-08-25

2023-08-04

2023-08-04