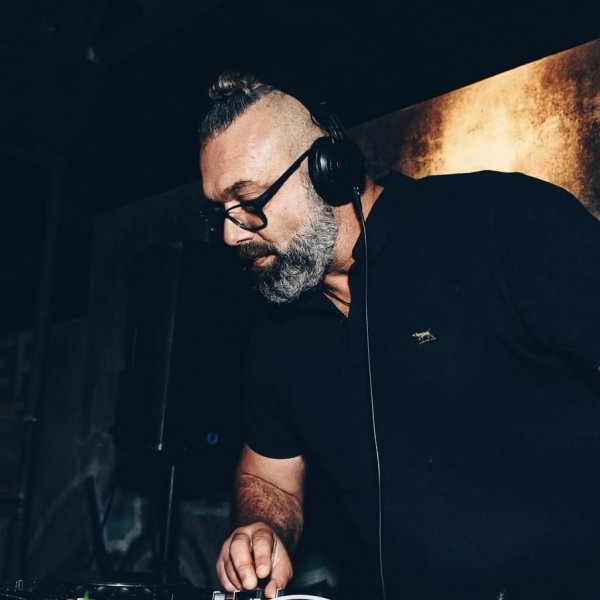 Artist
ABYSS DEEP SOUND LAB
My name is Kyriakos Kyriazis (Abyss Deep Sound Lab) but everyone calls me Aki and I am 42 years old.

I currently live in Perth (Australia) with my wife and 2 daughters but I was born in France in late 79' from French mother and Greek father. My father always used to play Soul and Disco music loud at home (Marvin Gaye, Barry White, George Benson etc…) and till this day i absolutely love this genre of music. When I was 13 we moved to Greece and my father opened a nightclub in Corinth where someone could listen to Soul2Soul, DNA & Suzanne Vega, Brand New Heavies etc. When he sold his nightclub 2 years later, I kept both of the Technics SL1200 and that's how my relationship with music got serious.

In 1994 I discovered electronic music and I started buying my first records (Breakbeat, Trance and Acid House) and 2 years later we created with a friend a team called "Eclipse". We then organized Rave parties in Greece and on the Greek islands till 2002.

In 2003 I left Greece and I started traveling around the world to learn different languages and cultures and in 2012 I finally arrived in Australia where I met my beautiful wife which is also my Muse.

I was always thirsty for music production so without losing any time I transformed my 60 sq/m shed in a soundproofed music studio which I call the Deep Sound Lab and I started producing music in 2013. I also gradually started Djing again but this time Nu Disco and Disco House music in some venues of Perth.

In the Deep Sound Lab is where everything is happening. I produce and I play my music but I also have a passion with collecting and using for it real instruments like Trumpets, Congas, Bass Guitars, Singing Bowls, Claves, Daf Drum, Guiro, Flutes, Djembe, Cajon etc. Through the years though I also managed to assemble a beautiful and considerable collection of electronic hardwares and I just love mixing both, electronic and natural sounds together.

For the last 2 years I also have been working and practicing on performing live electronic music with all sorts of electronic gears like beat machines, synths, bass sequencers, theremin, midi keyboards etc, all connected to a loop machine. It have been very challenging but I am planning to start performing live in public from July 2022 in Perth.

On the top of that I am currently a student at the University of Western Australia where I study ancient history and philosophy. I always believed that music should be used not only in order to dance but also in order to educate so i created a new concept for my live gigs which is to implement ancient wisdom and philosophy into electronic music. I call this music of mine Electronic Philosophy. I just believe that in a world where music became so rude and dirty, there is a huge need for something like that.

I was also always passionated with frequencies and by 2014 I discovered Cymatics which is a very ancient science of sound that we practically just rediscovered and I started experimenting with it. So three years ago and after getting some amazing results out of it in the Deep Sound Lab I started creating and using in my music some of my favorite frequencies from my studies about Cymatics and Sound Geometry. They are always there, even if nobody notice their presence due to the beat and the loud bass…they are there, vibrating on 528Hz or 357Hz but mainly on 432Hz which correspond to the Pythagorean tuning.

I just Love music.

2022-11-18

2022-10-28

2022-10-14

2022-10-07

2022-09-16

2022-09-02

2022-08-12

2022-07-29

2022-07-15

2022-06-17