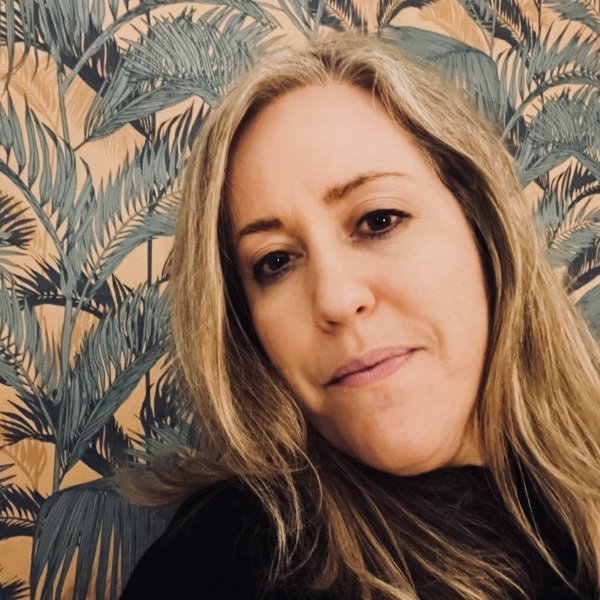 Artist
PETALS IN SOUND
Petals in Sound (Louise Baldwin) is a UK-based producer and DJ. After over a decade of living, working and partying in South East London, Petals In Sound recently relocated to Crosby in Liverpool. Following a number of years experimenting with music production, Petals In Sound finally found her groove during the 2020 Covid lockdown.

In October 2020, she released her well-received debut EP 'PALACE' on Miami/ Mexico-based label Boyanza Records, gaining support from the likes of NTS Radio and the Sloth Boogie Radio Show.

Her second release 'Dance' (2021) came as a result of a last-minute submission to Quantize Recordings 'Talent Tuesday' show (the label of which is owned and managed by DJ Spen). The 3-track EP features disco anthem 'Dance', a re-edit of 'Dance' by DJ Spen and lofi-downtempo house track 'Tu Mente', the latter of which was included in Laurence Guy's 'Rinse FM' show.

In 2021 Petals In Sound rounded the year off with a single 'Nite Flight', courtesy of Manchester- based house label Applique Music, which peaked at Number 13 in the another download site 'Best New Deep House' chart.

Her unique sound draws influences from artists such as Daniel Avery and Bicep, through to LOFI-house favourites Baltra and DJ Seinfeld, combined with elements of jazz-influenced house such as Laurence Guy and Chaos in the CBD. Petals in Sound playfully attacks the fabric of deep house, pushing and pulling the genre into modern territory with clever and precise production techniques.

2022 is set to be an exciting year for Petals in Sound, with new music set for release in by Closer to Truth and later in the year by legendary French house label; Skylax Records.

2022-08-26

2022-08-26

2022-08-26

2022-07-15

2022-07-15

2022-07-15

2022-07-15

2022-02-11

2021-11-05
Dance
DJ Spen Reconstruction

(6:36)
2021-09-24