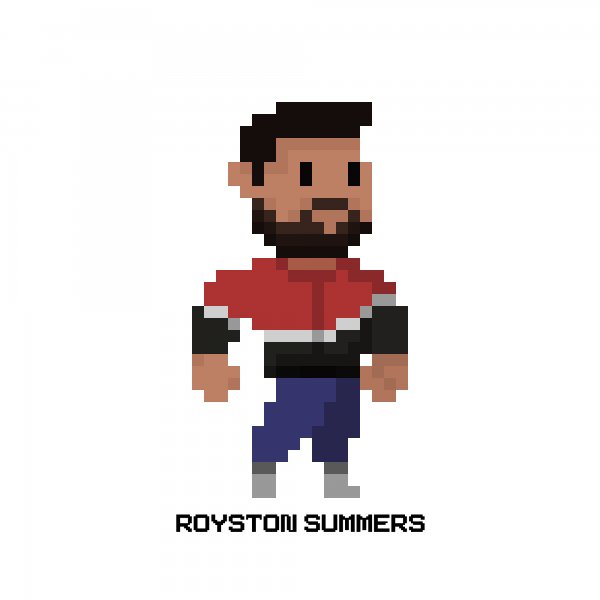 Artist
ROYSTON SUMMERS
Royston Summers is an electronic artist bringing the much loved sounds of 80's synthesiser driven Electronica and Synthwave, raw 90's House and the post millennia Indie Dance, Nu Disco and French House phenomena into the future.

Summers has long been a key figure in electronic music, working behind the scenes with the likes of Kerri Chandler, Roger Sanchez, Jonas Blue and Sam Divine amongst many others, as well as producing songs for many different vocalists over the years and many of his productions featuring heavily on esteemed platforms such as BBC Radio 1. The past decade's worth of experience with the aforementioned laid the foundations for this project, which stands as the culmination of the deep understanding and knowledge of music which he's accrued over this time.

As well as this hands on experience Royston's material takes influence from many of the pioneering artists and engineers who paved the way for musical innovation for so many such as Pink Floyd, Frankie Goes To Hollywood, Alan Parsons, Jimi Hendrix, Daft Punk, Dave Pensado and the infamous Depeche Mode who rose to stardom from the same town Royston is based, Basildon in Essex.

2021 will see Summers introduce his sound to the world, showcasing his extensive amalgamation of sounds and styles which twist and turn yet keep a coherent thread as distinctively his. Also playing a fundamental part in the project is vocalist Troy Denari, most notably known for his work with Kerri Chandler he brings his soulful vocals into the mix. A live show is already in the making to weave this together even more and bring the world this futuristic twist on classic electronic music.

2022-09-02

2022-07-15

2022-07-08

2022-06-24

2022-04-29

2022-03-25

2022-03-25