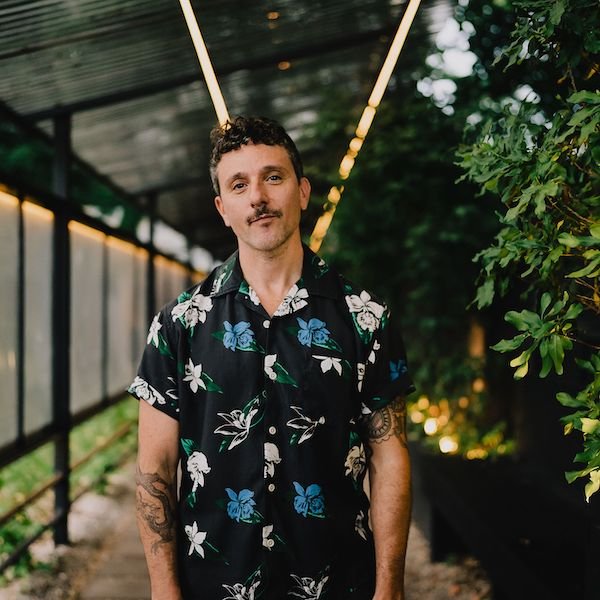 Artist
JKRIV
JKriv is a Brooklyn-based producer, DJ, songwriter, multi-instrumentalist, and label-owner.

Although his professional musical career stretches back to the early aughts, he has garnered serious attention recently for his masterfully crafted disco reworks and original productions under his JKriv, JKriv & The Disco Machine and Deep&Disco monikers. His productions have found their way into the live sets of many luminary DJs, such as Derrick Carter, Andrew Weatherall, Greg Wilson, Rahaan, and Zimmer, as well as gaining mainstream support from Drake and Majid Jordan in their Apple Music OVO Radio show, and legendary BBC Radio 1 DJ Pete Tong.

A studied musician and multi-instrumentalist, he brings a seasoned musicality to everything he touches. His musical background stretches from classic jazz and funk to more modern electronic sensibilities, which can be heard in the breadth of his production style. With releases on Disco Deviance, Whiskey Disco and his own label Razor-N-Tape, J has solidified his status as a master of the modern edit/rework, and has been called on to remix numerous artists such as Dimitri from Paris, Imagination, Escort and more. J's unique talent for stripped-down organic production and songwriting is evident in his songs "Another Night," "Make It Hot," and recently "Redo" which he co-wrote and produced for Escort singer Adeline Michele. April 2016 will see the release of "Can't Give It Up" as JKriv & The Disco Machine, an original disco stomper featuring his signature live instrumentation and the soulful vocals of Adeline once again.

Like his productions, JKriv's DJ sets also showcase his deep and diverse taste, weaving eclectic disco, house, and offbeat selections together seamlessly, always with an ear for groove and harmony, and an eye to the dance floor. An avid record collector, his love of warm analog sounds is ever-present in his selections. In addition to DJ residencies at hometown hotspots Black Flamingo and Le Bain, J has performed and DJ'd in over 30 countries and nearly every state in the continental US. As a DJ he has shared bills with numerous heavyweights, such as Todd Terje, Session Victim, Joey Negro, Dimitri from Paris and many more.

A performing musician since the age of 12, he studied jazz throughout college, and is equally comfortable laying down some heavy bass, ripping some Nile Rogers-esque guitar rhythms, or banging out harmonies on a keyboard or synth. His performing career in the world of dance music began as an original member of the live-house band Tortured Soul, who he toured and recorded with for nearly a decade. He currently holds down guitar and bass duties for live disco outfit Escort, who kept a busy touring schedule in 2016 with festival and club dates plus an extended run supporting Cee Lo Green. Escort tapped J to co-write/produce for their latest album, including the title track Animal Nature and he is currently in the studio co-writing/producing the bands next hits!

JKriv's talents as a tastemaker extend beyond the studio and DJ booth as co-owner of respected Brooklyn record labels Razor-N-Tape and Deep&Disco. Having amassed a formidable SoundCloud following for his disco reworks, JKriv formed Deep&Disco Recordings in 2011 as a home for his own original productions. The label soon grew to include a dazzling roster of artists and remixers such as Moon Boots, Hot Toddy, Satin Jackets, Social Disco Club and more. Soon after, J co-founded Razor-N-Tape, which now boasts a 30-release-deep catalog, an exemplary catalogue of modern disco and house producers including Eli Escobar, Late Nite Tuff Guy, Ron Basejam, Dimitri From Paris, Kraak & Smaak, and many more, and is one of the most respected and consistent new disco label in the game today.

With a prolific schedule of remixes, originals, label releases and gigs both as a DJ and instrumentalist, 2017 promises to be a big year for JKriv.

2023-09-15

2023-08-25

Money
JKriv & Peter Matson Remix

(6:02)
2023-08-25

2023-07-26

2023-07-26

2023-07-21

2023-07-19

2023-07-14

2023-07-14

2023-04-28