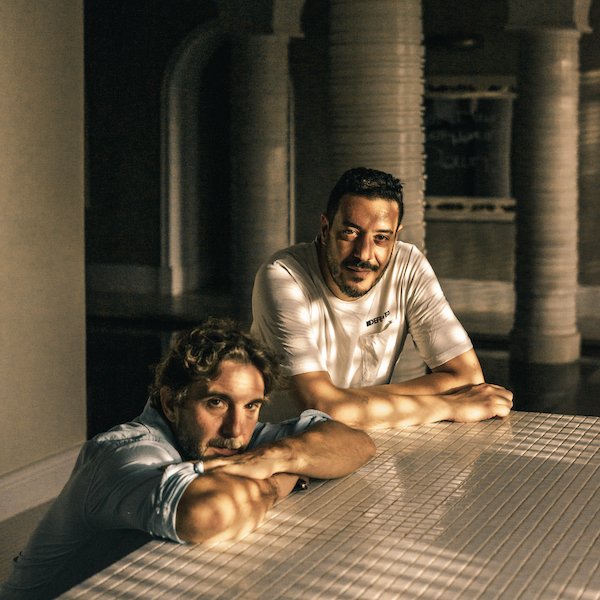 Artist
BEATKOZINA
Beatkozina is an electronic and world music duo based in Marrakech made up of Mehdi Naami (DJ, musician, and producer) and Gregory Jouandon (jazz drummer, pianist, composer, and producer).

While on a trip to Morocco to explore North African rythmes, Gregory meets Mehdi Naami the resident DJ of Buddha Bar Marrakech.
Both multi-instrumentalists, they share a strong passion for electronic music as well as world music.
Beatkozina is the fruit of this interesting artistic encounter.

Their collaboration draws its energy from the Afro matrix as well as a wide range of influences from North African, the Middle East, Indian traditional music, jazz, and Afro-Latin music.
Their sound is tied to researching African rythmique and pentatonic mutations within new ecosystems including Latin America, the Caribbean, and the United States.
They perform a connexion between Electro and Afro trances through the identification of Moroccan rhythmic patterns, minimalism, transposition, and confrontation producing a tribal, complex, contemporary sound that carries a subliminal message of universality and identity at the same time.

2022-07-29

2022-07-29

2022-05-27

2021-05-14

2021-05-14

2021-03-11

2021-03-11

2021-03-11