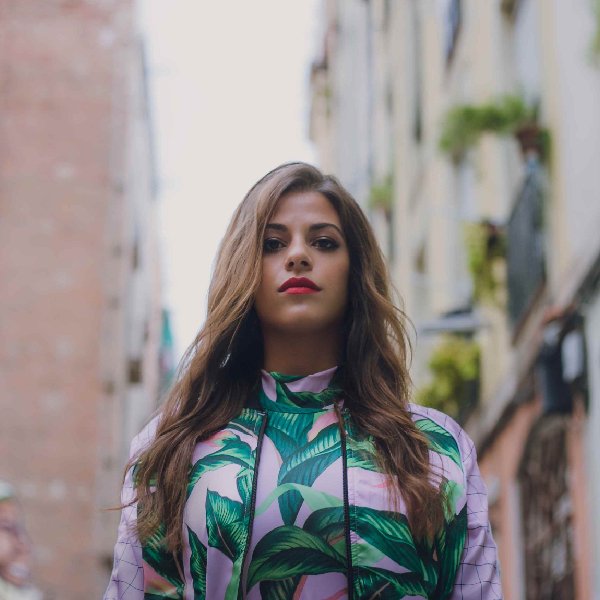 Artist
CAMZ
Born in Brazil, Camila Soares, A.K.A CAMZ, from a very young age showed a great interest in arts, playing
several instruments and taking singing, dancing and theatre classes.
Her teenage aunt was the one who introduced her to dance music, funk and rock 'n' roll. Back in 1995, her family gifted her first vinyl, a compilation featuring her new favorite song: The Bucketheads (Kenny Dope) - The Bomb, which the 7-year-old became obsessed about.
CAMZ has been heavily involved in the electronic music scene since attending her first rave in 2003, which got her mesmerized by the union of so many different tribes for the love of music and dancing.
After traveling the world, and living in Los Angeles and Sydney, in 2015 moved to London and founded 7 Times Digital, which allowed CAMZ to work and learn with the biggest DJs and labels in the Electronic Music Industry. Nowadays, you can find her at the hottest parties, venues, and festivals bringing the best of House Music, infused with Latin, Urban, Breakbeats and Hip-Hop influences.
CAMZ's latest releases'Medo Deemen' with V.A.M.O and SAUDADE out on Nervous got handpicked and played by Jaguar and Jeremiah Asiamah on BBC Radio 1.
Catch her radio show 'CAMZ Sunshine Beatz' - Bringing the Sunshine To London, every first Wednesday of the month on Point Blank Radio.
She will surely mesmerize your ears and soul with her carefully curated selection, bespoke to take her audience on a journey.
2022-12-03

2022-08-26

2022-08-26

2022-08-26

2022-04-14

2021-03-05