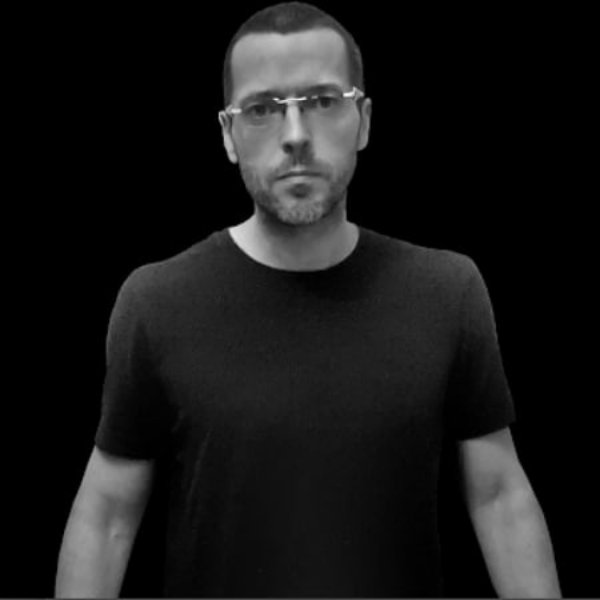 Artist
NOMAR BOLTIER
Ramón Segura, Algecireño and resident of the Line. Lover and crazy of the
electronic music, practically since I was a child (11 years old)
He started out trying to mix from one cassette to another, then went on to mixing with a cassette and a cd until he already started to know the famous traction fonstar per strap, followed by a few technics and ending with the first cdjs100 of pioneer and a briefcase loaded with cds.

In his early twenties, he worked as a Resident DJ in numerous nightclubs.
the area and the Costa del Sol, in addition to hiring in exclusive events of
presentations of various clothing brands. He was also part of the collective
'Energy Rave' at the time of the Breakbeat. He spent several years playing in his festivals. In this way, he alternated his studies with his profession and
helped pay for extra expenses. That was twenty years ago as a DJ.

He has been an all-rounder in electronic music. He has played since techno
the most powerful to the most elegant and soulful underground. He also did
a few steps as a producer (EDM Music) and totally self-taught and publishing works on Spotify and the vast majority of streaming platforms, something that he put a little aside due to lack of time and that He is currently returning to resume with a lot of passion and dedication, together with his facet of Dj.

He considers himself an old school DJ, who measures and perfects his music a lot sessions, the musical selection of him and above all, the way of mixing him. The style of him and what he defines as deejay, is the style of music so select and exclusive that he plays and the underground sounds of him (House, Funky, Jackin, Soulful and Nu-Disco).

Now decided, he knows that the time has come to start with his second stage as a dj and show and make music crazy people happy electronics, showing what he is most passionate about, through all his works and DJ skills that he acquired during all those wonderful years.

2023-05-11

2023-03-16

2023-02-15

2023-02-02

2023-01-27

2023-01-11

2022-12-23
2022-11-17

2022-11-10

2022-09-30