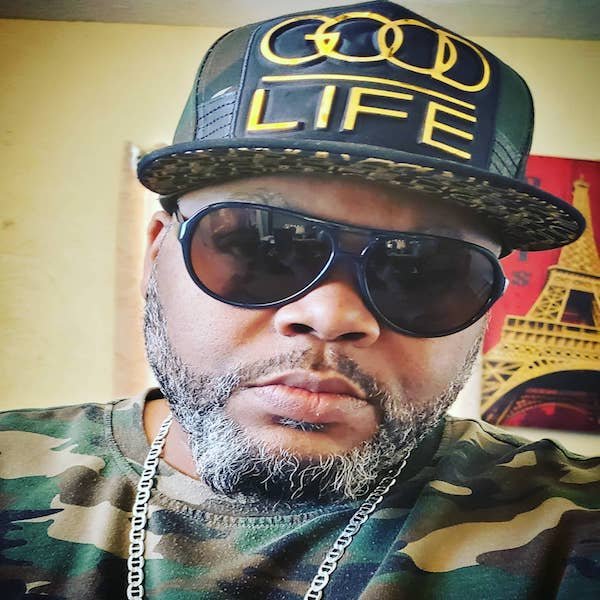 Artist
FREDDIE FIYAH
FREDDIE IS ONE OF THE FOUNDING MEMBERS OF TAMPA HOUSE HEADS UNITED IN TAMPA FL. HELPING BRING THE CULTURE OF HOUSE MUSIC TO FLORIDA. FREDDIE HAS INTERNATIONAL EXPERIENCE AND IS USING THAT TO HELP THE CAUSE. AS FREDDIE ALWAYS SAYS, " BREAK THEIR ANKLES ON THE DANCE FLOOR"

FREDDIE HAS MONTHLY RESIDENCIES AT The Pegasus LOUNGE SPINNING HOUSE MUSIC AS WELL AS EVENT PUT ON BY THE TAMPA HOUSE HEADS UNITED (HOUSE MUSIC IN THE PARK).

FREDERICK J. SULLIVAN AKA FREDDIE FIYAH HAS BEEN ROCKING DANCE FLOORS INTERNATIONALLY SINCE 2001. HE HAS PLAYED IN GERMANY, THAILAND, KUWAIT CITY, BAHRAIN, AND IRAQ.

HE MADE HIS NAME IN EARLY 2001 BY DJING VARIOUS HOUSE PARTIES IN GERMANY THEN HE LATER HIT THE CLUB SCENE DJING IN VARIOUS CLUBS FROM REGENSBURG GERMANY TO NURNBERG GERMANY. HIS HOUSE SETS DRIFT SEAMLESSLY INTO TERRITORIES OTHERS FEAR TO TREAD. HE MOVES PLAYFULLY SPANNING THE WHOLE GENRE OF HOUSE MUSIC.

FREDDIE HAS EXPLORED MUSIC PRODUCTION AND HAS BEEN SUCCESSFUL IN RELESING TRACKS ON BANDCAMP, AS WELL AS CAMPO ALEGRE PRODUCTIONS OUT OF CHICAGO AND (GHM) GLOBAL HOUSEMUSIC OUT OF SAN ANTONIO TX.

2022-04-01

2021-10-01

2021-10-01

2021-10-01

2021-10-01

2021-10-01

2021-05-31

2021-05-31

2021-04-05

2020-12-14